Sims Metal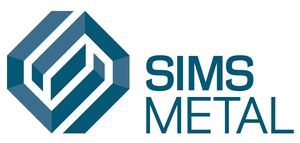 Job title: Burner
Company: Sims Metal
Location: Reservoir Road, Hull, HU6 7QH
Hours: 39 hours basic Monday to Friday, plus Saturday mornings as required. Overtime available.
Salary: £9.00 - £11.00 depending on experience.
Overview of the company and role: The purpose of the role is to carry out all burning activities in a safe manner, in accordance with company procedure and to ensure that all material processed adheres to grade specification, and customers' request.
Key duties/responsibilities:
Prepare purchased scrap through the use of a burning torch
Examine unprepared scrap to ensure conformance with company standards
Maintain torching environment in line with company controls
Liaise with Site Manager / Supervisor to ensure specification for material processed
Carry out daily visual inspections of equipment for safety
Attend any training courses that the company proposes
Ensure the working area is kept in a clean and tidy state at all times
Perform such other duties as the Company may from time to time reasonably require
Comply with all Company policies related to Code of Conduct, Environmental, Health and Safety and Community
Skills required:
Previous experience in the use of flame cutting / burning scrap metal would be an advantage, but is not essential. Training can be provided.
Proven track record of working within a team environment
Proven ability to adhere to safety procedures whilst fulfilling daily duties
Self-motivated, flexible and adaptable
Integrity and confidentiality
Exceptional organisational skills
High level of attention to detail and accuracy
Excellent interpersonal skills
Strong written and verbal communication skills, willing to ask for assistance when needed
Contact: Please follow this link to apply through our website: http://careers.uk.simsmm.com/onlinerecruitment/ Alternatively, please submit your CV to: [email protected]