Company: International Metals and Cable Recycling Ltd (IMCR Ltd)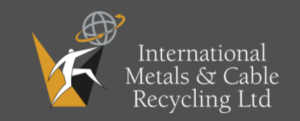 Salary: Negotiable based on experience.
Overview of the company and role: IMCR ltd is a new and dynamic company based near Stratford on Avon. We are looking to increase our presence in the marketplace.
Key duties/responsibilities:
The role is best suited to an enthusiastic self-driven individual who already has experience in the industry. Additional tonnage is needed for our production lines and support will be given to trading other parcels of metals.
Skills required:
Industry knowledge, self-motivated and personable
Benefits include:
Car, pension and commission.
Closing date: December 17th
Contact: Louise Kinchin, [email protected], 01789 721 288