ELG Haniel Metals Ltd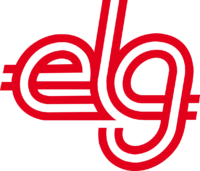 Location: Darlaston, West Midlands
Hours: 42.5hrs per week
Overview of the company: ELG Haniel Metals Ltd, a global market leading company for the trading and processing of raw materials for the Stainless-Steel Industry require an Operations Team Leader based in Darlaston:
Key duties/responsibilities:
Manage operations personnel on a day-to-day basis.
Manage all materials from acceptance, quality control, processing, blending, packaging, and final delivery to the customer in conjunction with Operations Management.
Management of stock control, including annual stock-take and maintaining up to date records, in conjunction with Operations Management Team.
Responsible for all Quality, Health, Safety and Environmental matters in your area of responsibility in conjunction with the Head of Operations and QHSE & Compliance Manager, ensuring you and all personnel under your control understand and apply the QHSE Policy.
Administer and co-ordinate of all weighbridge functions, including incoming/outgoing material using ERP software and Digital Operation software (d.Ops)
Ensure all safety checks on maintenance of equipment and property are conducted, records held, with any issues identified reported to the Maintenance Team Leader
Daily Transport planning for outwards material liaising in conjunction with Head of Operations – UK and Logistics team.
Skills required:
Experience within a similar position essential.
Benefits include:
Car Allowance, Company Pension
Closing date: 29.10.2021
Contact: Sue Perks via email: [email protected]