Ireland Alloys Ltd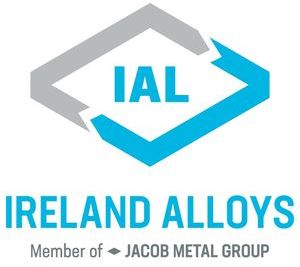 Location: Whistleberry Road, Hamilton, ML3 0HP
Hours: 37 hours per week Monday to Friday
Salary: Dependant on experience
Overview of the company and role: Ireland Alloys Ltd was founded in 1964. We specialise in buying, processing and selling complex alloys scrap as well as providing services and solutions to all revert management and secure disposal problems. We require a Quality HSE Advisor to join our team.
Key duties/responsibilities:
Accountable for the full implementation of the Company Health & Safety Policy. Develop and manage company health & safety objectives and strategies.
Identify risk and projects to deliver a safer working environment for company personnel.
Introduce and conduct daily, weekly and monthly safety inspection routines with associated feedback reported to the IAL Management Team. Ensure Contractors compliance to relevant site safety permits documentation is presented and approved.
Ensure the rigorous risk assessment and incident/accident management systems and procedures are in place and followed across the organisation.
Identify, provide or procure all Health & Safety related training.
Work closely with HR to develop an appropriate supporting workplace wellbeing programme.
Regularly review company safety documentation, including contractor management, site M&E and environment legislation requirements.
Monitor, evaluate and review existing, new and upcoming Health & Safety legislation and ensure that the systems and procedures in place meet legal compliance and other requirements.
Continually review the Company Quality Management Strategy to ensure all processes and systems are fit for purpose, up to date, in line with regulatory quality & environmental requirements and clearly communicate to all IAL personnel.
Perform internal audits as scheduled, ensure adherence to the site auditing schedule and follow up on findings for closure and improvement.
Correlate and provide regular reporting on quality, environmental and safety metrics/KPIs.
Assist in continuous improvement processes, executing and leading projects whilst ensuring that the company QMS is at optimum state for current and future business needs.
Assist in management review and quality planning reviews and forums.
Conduct investigation and resolution of customer complaints and oversees the closure of subsequent improvement actions.
Oversee and identification of improvement opportunities to increase the efficiency and effectiveness of the business operations and QMS.
Assist in development of quality, health & safety and environmental procedures.
Development and improvement of aircraft engine disassembly procedure in line with AFRA standard and relevant management standards for the site. Provide relevant customer certification.
Skills required:
Good telephone manner and strong communicator.
A driving licence.
Basic knowledge of H&S and Environmental Procedures.
Knowledge of ISO 14001. Demonstrated knowledge of quality systems & ISO 9001.
NEBOSH accredited.
Fire safety, six sigma training and IMS internal auditor training would be desirable.
Knowledge of superalloys processing industry/techniques or demonstrate transferable skills.
Knowledge of AFRA standard would be desirable.
Excellent verbal and written communication and listening skills. Confidence to communicate with all levels within the organisation and externally.
Experience of Microsoft packages. Computer literate and a strong attention to detail.
Ability to work well with others. Patience and strong organisational skills.
Willing to work with the team and influence behaviour change. Work well under pressure.
Be able to retain knowledge, motivated with a keen desire to learn.
Ability to travel overseas (if required)
Benefits include:
Company Pension
Private Health Care
Death in Service
Closing date: 20th May 2022
Contact: Suzanne Eastwood – [email protected]