Company: Recycling Lives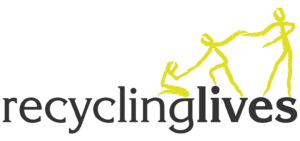 Location: Longridge Road, Preston
Hours: 7:00 – 16:30 Monday – Friday, every second Saturday
Salary: Competitive, dependant on experience
The opportunity:
We are currently looking for an experienced Site Operations Manager to run our ELV process, who will be responsible and accountable for the safe and efficient operation of all processes within this department. This is a varied and hands-on role, leading a team of 15-20 operatives, set in a demanding, fast-paced environment.
The successful candidate does not need to have specific ELV experience, but strong management experience and excellent interpersonal and organisational skills are required. The role requires the ability to create a strong positive culture, which is focussed on business needs, meeting targets and delivering results.
The business:
We're a Queen's Award-winning commercial recycler with over forty years' experience in the recycling and waste management industry. Our commercial services help to support our social welfare charity, which helps vulnerable people to work their way back to independent living.
This role, whilst being operational, is also at the very forefront of helping us to achieve our social value targets, as around 40% of the workforce are employees who have come through one of our social welfare programmes. Therefore a positive, approachable attitude is key to succeed in this role.
Key Accountabilities
Take a "hands on" approach to the operations of this area.
Supervision of all team members and delegation of tasks.
Report any problems to the Site Manager as soon as they arise.
Ensure the team are achieving targets, set and meet deadline.
Ensure the correct process is followed at all times for booking-in, and processing ELVs.
Assist the other managers onsite in ensuring the day to day operations of the whole site are running smoothly, working together to cover any staffing issues that may arise.
Ensure safe operation of machinery and plant, including ensuring daily checks are completed.
Person Specification
The ideal candidates will be a strong team leader, with the ability to engage with, supervise and motivate staff.
Be a team player, "can-do" attitude and strong work ethic.
Ensure the departments operations are in line with health and safety and environmental legislation.
Be target driven, have the ability to meet daily operational targets.
Ideally have an up to date FLT licence, although this is not essential.
Please note all roles are subject to pre and post employment drug testing.
We are an equal opportunities employer and welcome applications from all suitable qualified persons regardless of their race, sex, disability, religion/belief, sexual orientation or age.
Contact: Stephanie Cowell via email [email protected]