Based at Avonmouth Reclamation BS11 9AF.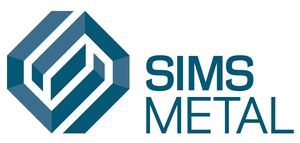 Seeking candidates interested in working in the recycling and environmental sustainability industry. This position is responsible for ensuring that all metals are processed efficiently to maximise operational profitability. Working in Avonmouth, the successful candidate will be part of a team working under the supervision of a knowledgeable and supportive Site Manager.
Key Responsibilities:
To be responsible for Health and Safety under the SimsMMway Safety vision, Principles and Policy
To contribute towards the efficient running of the operation
Ensure that material meets the specifications required as directed by the Site Manager
To ensure daily checks are completed
Operational use of Mobile Plant duties when required
To assist with Banksman Duties when required
To co-ordinate with other site operatives to ensure the correct processing of all material
To ensure their working area is kept in a clean and state at all times
Undertake as requested to learn all aspects of the yard
Once trained ensure the safe de-pollution of all vehicles that come into the depot for disposal
Key Skills/Competencies:
Exceptional organisational skills
High level of attention to detail and accuracy
Excellent interpersonal skills
Self-motivated, flexible and adaptable
Integrity and confidentiality
Strong written and verbal communication skills [List skills here]
Qualifications:
Proven track record of having worked in a team
Sound knowledge of Health and Safety
Fork lift and Material Scrap Handler licences would be an advantage
Knowledge of metals grades an advantage
Knowledge of ELV would be an advantage
Salary: hourly rate is £11.40
Closing date: 30 September.
How to apply:
https://career41.sapsf.com/sfcareer/jobreqcareer?jobId=1013&company=simsmetalm
Via email: [email protected]