How to employ a metal recycling general operative apprentice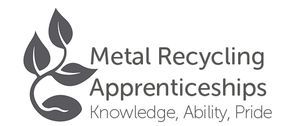 The British Metals Recycling Association will be hosting a free webinar for members to look at the benefits of employing a metal recycling general operative (MRGO) apprentice, and how simple it is to put an employee on an apprenticeship programme.
The webinar will take place on 17 February at 10.30am.

During the webinar, attendees will hear from employers who have benefitted from hiring an apprentice and from the apprentices themselves on what it meant for them to be on the apprenticeship programme.

With Government covering up to 95% of the cost of training an apprentice sitting alongside current Government incentives in place for companies who employ an apprentice, there has never been a better time to consider taking advantage of the sector-specific metal recycling general operative.
Questions answered during the webinar will include:
What is the MRGO?
What are the benefits of taking on an Apprentice?
What are the benefits of doing an apprenticeship?
How to fund an apprenticeship?
How easy is it to employ an apprentice?
If you are interested in taking part in the webinar, please email [email protected] and you will be sent a link to the webinar.

Bulletin sent: 4 February 2021