Smart, simple, sustainable approach to energy management.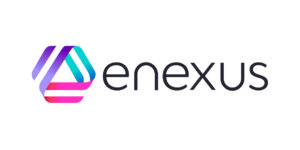 With energy bills soaring, Ofgem's Targeted Charging Review (TCR) is set to see residual charges (e.g. the cost of pylon and cables) being levied in the form of fixed charges for all households and businesses, both coming as the metal recycling's entitlement to use red diesel is due to be removed, many of you will be thinking more about your use of energy.

BMRA is delighted to announce that it is partnering with Enexus, who offer members the ability to save time, money, and meet business objectives with a smart, simple, sustainable approach to energy management.

Unencumbered by the restrictive process and systems of large-scale energy brokers, Enexus provide a simple, agile approach to enhancing and optimising your energy.

They appoint a genuine energy expert with over 10 years' industry experience as your account manager. Their role is to become your energy partner, and gain an in-depth understanding of your unique operations in order to develop procurement and energy saving strategies that meet and exceed your unique business goals.

As well as supporting you with the day-to-day queries and supplier management, our experts routinely assess your usage, consumption, and waste, looking for new opportunities to ultimately help you spend less on business energy.

As part of its member benefit offering, all BMRA members can get a free energy audit from Enexus which includes:
Desktop survey of energy efficiency

Contract structure review

Price review

Availability capacity review (most businesses pay too much for availability and by streamlining this, can save almost immediately)

Green/Net Zero options
For members to learn more, Enexus has recorded a webinar specifically for BMRA members, that you can watch at your convenience, explaining TCR and how this may affect your prices and standing charge.
To view the webinar and access downloads, members can login here.