Offers members access to key training courses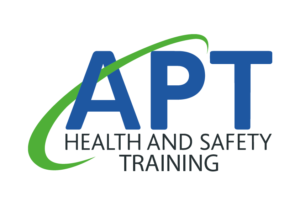 BMRA is pleased to announce the relaunch of its training portal with APT Health and Safety Training Solutions to offer members access to key training courses.
Following member feedback, training courses have been adapted to better suit the needs of the membership as a whole.
Members will be able to choose from a range of standard and bespoke health and safety training tailored to different workplace roles. The diverse list on offer ranges from IOSH and NEBOSH courses to fire marshal with safe use of fire extinguisher and forklift truck training.
While most courses are available at a member's site and priced per course not per person, members can also select the option to share a course with another metal recycler, or send employees to APT's training centre in Stoke-on-Trent if that better suits the company's needs.
Antonia Grey, Head of Public Affairs and Policy at BMRA and the secretariat lead for BMRA's Education and Training Committee said: "It is vitally important that members feedback to us what their yards need and we can work with external companies, like APT, to deliver training courses that are industry-focused and of value to the metals recycling industry.
"This partnership, along with courses identified by the committee, such as the eELV awareness course, will ensure that health and safety is at the forefront of the metal recycling industry. BMRA members can also access the updated sections of the health and safety manual as well as site safety posters".
How to find a course
All the courses that are currently available can be found on the dedicated portal www.recyclemetals-training.org.
Once a member has registered, they can book the course that interests them and benefit from reduced rates for BMRA members.
Sharing a course
If a member doesn't have enough trainees to justify hosting a course themselves and would like to share the cost, a unique part of the offering is the ability to hold courses with other metal recyclers. Either host the course with a member local to you or in a separate location like BMRA HQ in Huntingdon.
APT is available to discuss all member training needs and requirements. Contact them to talk through all of the options on 01782 213428 or via email [email protected]–training.org.
APT affiliations
APT has over 30 years' experience in health and safety training and run a variety of accredited courses. The awarding bodies we train under are; NEBOSH, NPORS, IOSH, MHFA England, CITB, ECITB, QNUK and UKATA. APT also run non accredited, in house course which can be tailored to your needs.