BMRA's Howard Bluck, speaks to EuRIC
EuRIC - The European Recycling Industries' Confederation, of which BMRA is a member, is the umbrella organisation for recycling industries.
It spoke with BMRA's Technical Director, Howard Bluck, who is a EuRIC Board Member and The European Ferrous Recovery and Recycling Branch (EFR) Vice President.
The Brexit transition period has officially ended. Can you already observe the first changes/problems or what do you expect will change for the recycling industry in the future?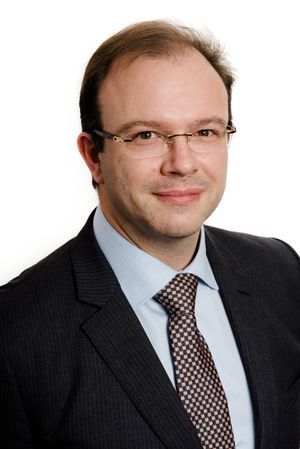 We are now six weeks or so since the transition period ended, and the UK cut its last ties to the EU. Since then, the biggest immediate issue has, of course, been at the borders.
The so-called New Computer Transit System (NCTS) stopped working properly, or perhaps was never working properly. Currently, it is not designating goods as 'Movement Released', Without this, the documents – such as the all-important T1 transit document - can't be generated. Without a T1, most haulers can't cross the Channel into mainland Europe. Some are making it across, but they then encounter problems when they get to another border. This is resulting in significant delays of anything up to two days.
BMRA has raised this issue with the UK Government and has been assured it has been taken up at Ministerial level. We must therefore remain hopeful that these border issues will soon be resolved, and that additional paperwork will become second nature. Hopefully too, we will not be hampered by a debate over rules of origin.
Of greater concern is going to be people. With the arrival of the Points-Based Immigration System, recycling companies could find themselves with a recruitment problem. Unless they have achieved settled status or are undertaking manager roles, employees from the EU can no longer come to the UK to work as yard operatives. With the local workforce historically shunning work in the recycling sector, it is yet to be seen where companies will find new recruits. BMRA has developed an apprenticeship for metal recycling general operatives that may go some way to plug the potential gap and bring on a new generation of local metal recyclers. But whether this will be sufficient, only time will tell.
What are your main priorities for the recycling industry in 2021?
As an advocate of metals recycling, I was delighted to see EuRIC's Circular Metals Strategy published earlier this month. It effectively identifies those areas of challenge and opportunity to help create a circular economy for metals in Europe and internationally and help drive towards carbon neutrality and energy efficiency.
We all know that metal is infinitely recyclable, potentially without loss of quality, and its recycling brings significant environmental benefits such as lower CO2 emissions and water usage compared to primary production. However, whilst these benefits are understood and widely promoted by EuRIC and others, maximising these remain a challenge.
If we focus on steel, the EuRIC strategy document notes that Europe could meet 85% of its future steel demand by using recycled metal (compared to around 55% presently). The environmental and human health benefits would be huge.
Therefore, a priority for the recycling industry must be to work with the consumers, regulators, and politicians to incentivise the greater use of scrap metal.
In the case of steel, there needs to be an encouragement to move towards greater EAF production (and to move away from our dependence on BOF production). With low carbon and renewable energy generation increasing year-on-year (e.g. the UK is currently 47% renewables and 62% low-carbon (source: BEIS)), future steel could even become zero carbon. This surely must be our shared objective if we are to mitigate the worst effects of global warming caused by CO2 ¬emissions and other greenhouse gases?
In addition to this, there needs to better relationships and understanding between recyclers and producers, together with a recognition that recyclers can properly sort and process metals to any specification provided this work is rewarded through higher prices paid and more favourable payment terms. Unfortunately, the current market prices paid do not reward the environmental benefits of recycling resulting from the use of secondary raw materials. This is a significant barrier to further investment by recycling companies in improved sorting and processing technologies.
Another priority for the (metals) recycling industry must be to lobby the Commission and national Governments to promote greater support for products containing recycled content.
For example, the UK Government's 'Build Back Greener' plan announced in 2020, offers the perfect opportunity to set firm targets in terms of green procurement when it comes to awarding contracts such as in construction. Where practicable, construction companies should be contractually obliged to use materials comprising set levels of recycled content. This approach should be mirrored across the EU.
In fact, given the UK Government alone procures around £50 billion worth of products and services each year. Governments across the EU, and indeed the Commission itself should set spending targets for sustainable products as part of its green procurement policies.
However, any green procurement policies must be coupled with fiscal measures that recognise the use of recycled content and even eco-design. These could include reduced rate or even zero-rated VAT as well as carbon credits to better support both (metals) recyclers and end-users. Ultimately, however, the Commission and national governments should go one step further and support the EuRIC proposal to introduce a new status of 'secondary raw materials'. This would free the recycling industry from the constraints of certain waste legislation and place our materials on a more level playing field with primary materials.
What are for you the main benefits of being a EuRIC Member?
Having been heavily involved with EuRIC since its creation, the benefits are clear to me. EuRIC punches well above its weight in terms of advocacy on technical matters and its lobbying abilities with the European organisations. Members receive a wealth of support and information that is always delivered quickly and succinctly; their interests are effectively communicated in a plethora of working groups and political decision-makers within the 'Brussels bubble' and, support is always there whenever we've needed it. Emmanuel and his growing team supported by the Board (of which I have been proud to serve since 2018) have made EuRIC the 'go-to' recycling confederation in Europe. I believe that EuRIC will continue to go from strength-to-strength.