Refresh your First Aid certificates with APT Health & Safety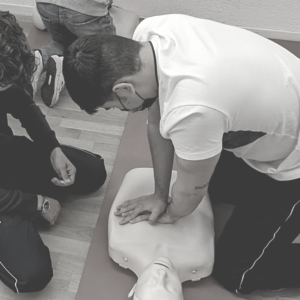 You can:
Become an accredited first aider
Update your skills and knowledge to deal with multiple environments
Courses include:
QNUK Level 3 Award in Emergency First Aid at Work (1 Day)
QNUK Level 3 Award in First Aid at Work (3 Days)
QNUK Level 3 Award in Responding to Incidents with an AED (1 Day)
To book a single/group/private course visit www.recyclemetals-training.org/first-aid/ (login required) or if you need more information, call APT on 01782 213 428 or email [email protected].
Register and find a course
All the courses that are currently available can be found on the dedicated portal www.recyclemetals-training.org.

Once a member has registered, they can book the course that interests them and benefit from reduced rates for BMRA members.

Sharing a course
If a member doesn't have enough trainees to justify hosting a course themselves and would like to share the cost, a unique part of the offering is the ability to hold courses with other metal recyclers. Either host the course with a member local to you or in a separate location like BMRA HQ in Huntingdon. APT is available to discuss all member training needs and requirements. Contact them to talk through all of the options on 01782 213428 or via email [email protected]–training.org.

APT affiliations
APT has over 30 years' experience in health and safety training and run a variety of accredited courses. The awarding bodies we train under are; NEBOSH, NPORS, IOSH, MHFA England, CITB, ECITB, QNUK and UKATA. APT also run non accredited, in house course which can be tailored to your needs.