Carl Brain of service member Hassells tells us about his Life on the Yard
Name: Carl Brain
Job title: Plant Fitter, EH Hassell & Sons
Time spent in recycling or your current role: 12 years
---
What does your job involve?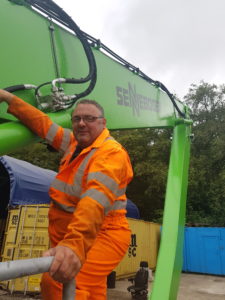 Servicing Sennebogen equipment primarily however I am also a specialist in Guidetti cable granulation equipment. I attend customer sites for servicing and breakdowns from 17 tonne Sennebogen material handlers to their biggest an 895 at a huge 390 tonnes. I also help refurbish used machinery to ready the machines for re-sale.
What is the hardest part of your job?
Working away from home… Although my wife might well disagree! I spend two nights a week away from home per week.
What three things help you to do your job better?
1. My trusty van. I spend a lot of time behind the wheel! 2. Having great colleagues around me. They make my working day so much more enjoyable 3. Whatsapp. It's the future for communication… Its great for getting technical advice and sharing information… I don't know what I did without it!
What are you most proud of in your career?
Every time I fix a customers machine first time! There is no better feeling, in my job, knowing that the customer is back up and running
What is the best advice you have ever received? Don't ever stop learning! We can't know everything after all. You really do learn something new everyday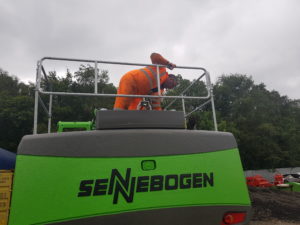 Quick fire round:
Out on the town or a night in front of the TV? Town!!!
Coffee or tea? I don't drink either!
Winter or Summer? Summer
Marmite – Love/Hate? HATE!!! It is just wrong!
Invisibility or Flying? Flying