Events moved to due pandemic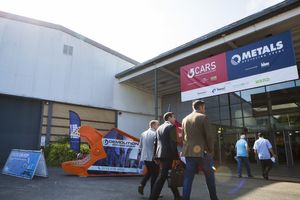 EMG, the organiser of the Metals Recycling Event (MRE) has confirmed that the event, co-located with Complete Auto Recycling Show (CARS), will take place on 29-30 September 2021. The events should have taken place in June last year but were postponed due to COVID-19.
Event organiser, Ali McQueen, said: "We are pleased to confirm the new dates for the show, and will ensure the event fulfils the expectations of our visitors, exhibitors and partners. We would like to thank everyone involved for their continued support and patience and look forward to a brighter 2021 and welcoming everyone to the show in September."
James Kelly, BMRA's CEO, said: "While greatly disappointed, we fully supported the decision to postpone the MRE last year given the COVID-19 pandemic. We are now looking forward to supporting and taking part in the only metals recycling sector-specific event in the UK. More importantly we are keenly awaiting the opportunity to network with operators across the sector while tackling some of the issues faced by the industry."
Chas Ambrose, Secretary of the Vehicle Recyclers Association, commented: "I think the revised timing of the CARS-MRE show is sensible, taking into account all the current uncertainty surrounding the ongoing regional and national COVID-19 restrictions. Hopefully this will give enough time for the vaccination programme to bed-in and have yielded results, and for a return to some semblance of normality."
The combined MRE and CARS event is the leading trade show for people and organisations connected to the end-of-life vehicle and metals recycling markets.
Click here for more information and to see who is exhibiting www.metalsrecyclingevent.com.