The British Metals Recycling Association (BMRA) welcomes the publication of SEPA's Metal Sector Plan for Scotland.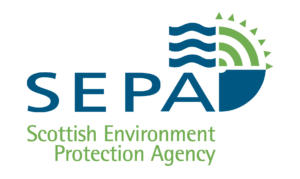 We are encouraged by, and supportive of, SEPA's desire to be a world-class regulator and its stated ambition to help operators strive for excellence.
However, we are concerned the Plan does not show how SEPA's vision for the metals sector will be delivered or the costs involved. Neither does it make it clear how this work will be funded. Specifically, we had hoped that the Plan would provide commitments from SEPA to help provide incentives and business certainty for metal recyclers and others in the supply chain. With regards to promoting its Circular Economy ambitions, we believe that the Plan should have included the following:
initiatives to stimulate 'green procurement';
fiscal incentives for metal manufacturers to use greater proportions of recovered metals/high recycled content;
consideration for lowering net energy prices (or tax rebates) for the recycling sector; and,
encouragement of partnerships with government on research and development for advanced waste treatment and materials separation, and capital investment.
In general, BMRA considers that much of what is detailed in the Plan as 'what SEPA will deliver' should already be delivered by SEPA. Rather, we believe SEPA's primary focus should be on tackling noncompliance and illegal operators whilst providing light-touch enforcement and inspections for compliant businesses. Nevertheless, given the number of illegal operators known or suspected to be operating in Scotland may be as high as the number of legal operators, we are pleased that SEPA has changed its position and is no longer limiting itself to targeting just 10 sites.
We look forward to seeing further information about SEPA's plans to measure the success of the Plan. In the meantime, we are committed to working with SEPA to make the Metals Sector Plan a success and to raise the profile of our industry while demonstrating the sector's growing environmental and economic value to society and the professionalism of our industry.
Ray Grant, Environmental Director for BMRA member company John Lawrie Group, and Chair of the Association's Scottish Policy Group, added: "As a leading metal recycling and reuse company in Scotland, we welcome the publication of SEPA's Metals Sector Plan. Our industry often suffers from negative media coverage due to a minority rogue element, whereas in reality the industry is probably the best example of using waste materials as a sustainable resource, which can be reused and recycled time and time again and contribute to a circular economy".