Joseph Lightfoot of Sims explains his time on furlough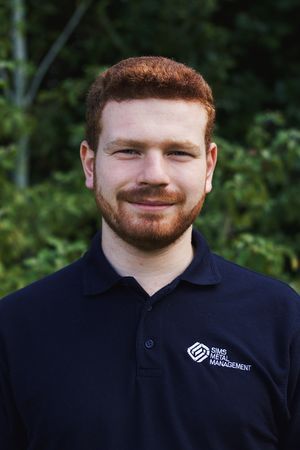 BMRA asked members to share their stories of lockdown. Here, Joseph Lightfoot, UK Ferrous Central Coordinator at Sims, tells us what he was able to do, and how it has contributed to his role in metals recycling.
"I was furloughed from Sims in the first half of April and straight away I decided that I was going to use the free time I had as effectively as possible. I felt the best way to use my time would be to develop a wide range of skills which would improve my performance at work and add value to Sims. To achieve this, I used various, free online learning platforms to study management, finance and technology courses. This personal development has really enhanced my ability to learn and quickly take on new challenges. Sims have been extremely positive about my personal development, which has encouraged me to continue doing online courses in my free time. Furthermore, I read a wide range of books on business and history, plus I subscribed to various business magazines to keep up-to-date with the international crisis and its impacts.
During lockdown, I was also able to improve my general fitness. Whilst on furlough, I was able to go out for longer and more challenging runs. Thanks to this, I now feel I will be able to do a half marathon, once the restrictions have been eased on running events. I also went cycling every weekend, which has really improved my stamina.
On top of learning new skills and improving my fitness, I did a small amount of investing during the lockdown. Studying company annual reports, current performance and trader's analyses has really improved my business acumen and my approach to risk management."
Thanks to Joseph for sharing his story. If you woudl like to tell BMRA members about how you spent lockdown, about your Life on the Yard, or anything else you think will be of interest, contact Kate [email protected].