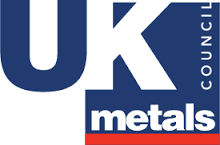 The UK Metals Council's vision is that by 2030, a modern and progressive UK metals industry will be supplying high-quality, innovative and competitively priced products to a wide range of customers. It will be the principal supplier to the UK's main manufacturers and infrastructure projects, and a leading global exporter.
To achieve this goal, representatives from across the sector are coming together to shape the industry's future. The UK Metals Council comprises stakeholders from the full spectrum of the supply chain, from primary manufacturing to recycling.
A new strategic approach has been developed supporting a clear vision for 2030 where:
The UK captures the maximum value from its manufacturing, construction and infrastructure supply chains.
The Metals Industry is placed at the heart of any future circular economy.
Critical ingredients for long term success, such as skills and innovation, are embraced throughout the industry itself.