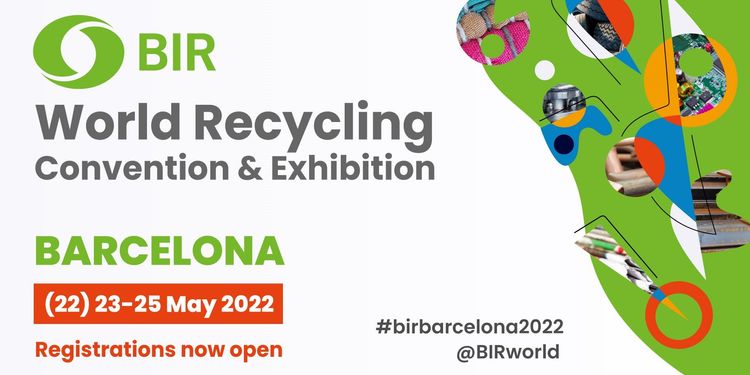 BIR is returning to Barcelona for the
2022 World Recycling Convention & Exhibition
(22) 23-25 May 2022
After the great success of the sold-out edition of our BIR Global Trading Forum in Brussels, which has left a permanent impression on all attendees, we are working hard behind the scenes to make BIR Barcelona 2022 even better!
During three days at the newly opened Intercontinental Barcelona Hotel, you can expect the whole recycling industry to be there again: decision-makers, traders, processors, consumers, brokers, machinery & equipment suppliers and IT suppliers & consultants.
So have a look at the provisional programme, book your exhibition stand and sponsorship package and get ready for the perfect mix of business, networking, market insights and the joy of face-to-face meetings and good times with recyclers from all over the world.
Registrations and hotel booking are now open. We look forward to welcoming you to the BIR Convention in Barcelona - the global recycling event of the year!