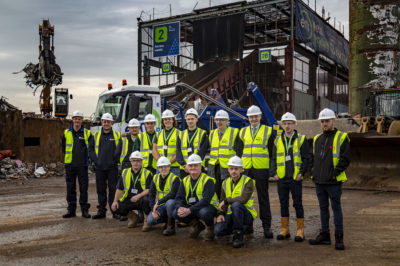 New Government Apprenticeship Standards require companies with a wage bill of £3 million or more to pay an Apprenticeship Levy to be spent on apprenticeship training. A Trailblazer is made up of a group of employers who work together to design new apprenticeship standards for roles and positions within their industry.
The BMRA has supported the development of a level 2 apprenticeship called the Metal Recycling General Operative. The pilot for this apprenticeship will be launced on 5 November.
The Metal Recycling General Operative Trailblazer comprises the following companies:
ELG Haniel

EMR

Mellor Metals

Recycled Products

Recycling Lives

S Norton

S Sacker (Claydon) Ltd

Sims Metal Management

T.R. Rogers & Sons

Ward Recycling
Companies that don't pay the levy can still benefit. Non-levy payers that employ fewer than 50 people will have to contribute 10% with the other 90% coming from Government. Companies that pay the levy will soon be able to pass on up to 25% to suppliers. Employees of any age can become apprentices and be funded in the same way.
For more information about the recent launch read the press release and the article about the launch.
The apprenticeship has also featured in MRW magazine.