It is illegal to be paid cash for your scrap metal, including from your home address. You need to provide identification and the dealer requires a Scrap Metal Dealers Licence

.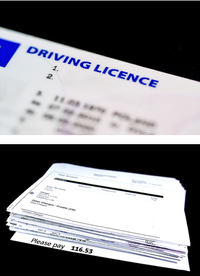 You can present either:
a photocard driving licence (which shows your address) or;

a current passport and supporting document, consisting of one of the following;

a utility bill (not a mobile phone bill)
bank or building society statement
debit or credit card statement
a council tax letter.
While you should not be paid cash, you can be paid by several instant methods including bank transfer, cheque, pre-paid card, or electronic funds transfer.
If you are offered cash you can report it anonymously.