BMRA's Antonia Grey looks at why it's important to talk about recycling joint replacements after losing a loved one.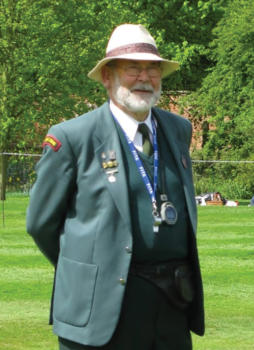 My uncle passed away recently. Given the impact of cancer on his mind let alone his body, his death was in fact a blessing. It is hard to express how magnificent he was. He was kind, gentle and always ready to share words of wisdom.
He was also quietly working towards becoming a real-life bionic man or, as my cousin and I liked to affectionately call him, Metal Mickey. He was the owner of two new hips, two new knees and a new shoulder. There was also the plate in his leg (thanks to an unfortunate incident with a ladder) and some impressive dental work.
When he died, with that much metal and with me working in recycling, my cousin and I decided we should have a quiet word with the funeral directors about recycling his 'bionic bits'. Turns out we needn't have concerned ourselves. The crematorium was part of a programme to ensure the metal is properly recycled.
Overseen by the Institute of Cemeteries and Crematorium Management (ICCM), the Recycling of Metals scheme is a green funeral initiative to recover metals following cremation, including metal joints that contain cobalt-chromium alloys and titanium, with each crematorium nominating its own charities.
In 2019, the ICCM announced that its Recycling of Metals Scheme, conducted in partnership with Dutch company Orthometals, has seen over £7 million donated to bereavement charities in the United Kingdom.
Family consent is, of course key, with the funeral director explaining the Scheme to the family when they are making funeral arrangements. Families who do not consent to recycling can collect the metal remains when they call for their loved one's ashes.
The Metals Recycling Scheme doesn't stop at joints. The ICCM recently expanded the Scheme to include pacemakers, although the pacemaker has to be removed prior to cremation.
Around 70 tonnes of metal are recovered every year and, with the requisite waste transfer notes, sent across the channel. Once there, OrthoMetals sorts through the different parts, separating higher value titanium and cobalt-chromium from the less valuable metals. The recycled titanium, cobalt and chromium can then be used to make new joints or even aircraft and car parts; perhaps even parts for a nuclear submarine. The lower grade metals are more likely to turn up as street signs, lamp posts or motorway barriers.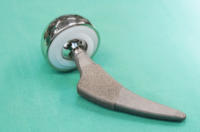 The company also recovers and recycles precious metals left from dental work and jewellery and the metals adorning the coffin including zamac and brass. You could say nothing goes to waste.
It seems a bit grim, I know, talking about the recycling of my uncle's joints. But it is a conversation worth having.
And there is something else too. He had a lifelong love of submarines and for the last part of his career, he worked on the Deperm team for the entire nuclear submarine fleet of the Royal Navy, including HMS Resolution and HMS Victorious. (Deperming is the process of erasing the permanent magnetism of a vessel in order to camouflage them against magnetic detection vessels and enemy marine mines.)
So, I like to think that at some point one of his joints might find a new life onboard one of his beloved submarines.