COVID-19 edition recognises performance of 200 businesses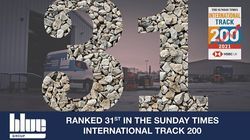 BMRA service member, Blue Group, has announced it has been ranked 31st in The Sunday Times International Tracked 200 list for 2021.
The International Track 200 ranks Britain's mid-market private companies with the fastest growing overseas sales. The league table has been produced for its 12th year by Fast Track, the Oxford firm that researches Britain's top performing private companies. This year's special COVID-19 edition recognises the impressive performance of the 200 businesses and their contributions to the economy during the pandemic.
The Blue Group is made up of a number of companies operating across the UK and Ireland, however only the Group owned companies were taken into account for this ranking, which includes the likes of Blue Spares and Murray Plant.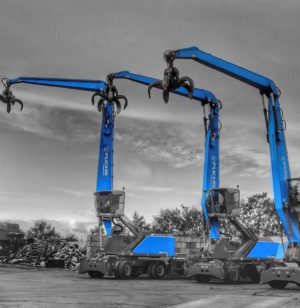 With an average growth of 82.28% in International sales per annum over the last two years, Blue is establishing itself within overseas markets.Coverage in the Sunday Times Newspaper (21st February) included a summary of Blue that read: "Blue Group sells a wide range of equipment to the quarrying and demolition, recycling, scrap and energy sectors. Operating throughout the lockdowns, it invested in spare parts and continued to deliver cranes, crushers and industrial shredders to customers across the UK and Ireland. It also sells used equipment worldwide. Under co-founder and chairman Pat McGeary,68, it boosted exports to £2.5million in 2019".
A Blue spokesperson said: "It is great to be recognised on such a prestigious list, especially within this COVID-19 Edition, as we have worked hard to keep our customers up and running throughout the pandemic".
View the full Sunday Times International Tracked 200 league table here: www.fasttrack.co.uk/league-tables/international-track-200