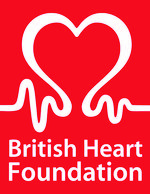 The British Metals Recycling Association (BMRA), the trade association representing the £7 billion UK Metal Recycling sector, has announced that its President's charity for 2022 is the British Heart Foundation (BHF).
This year BMRA President, Susie Burrage, has selected the BHF to receive the proceeds from the raffles and auctions that are held at the Golf Day and the Annual Dinner. Each year the standing President selects a charity that will receive a donation from monies raised from raffles and auctions held at BMRA events throughout the year.
Ms Burrage said: "When travelling back from Brussels after representing the BMRA at the EuRIC General Assembly in March, I was fortunate to have a heart surgeon, Aziz Momin, and a Cardiologist, Dr Riyaz Kaba, as travelling companions on the Eurostar. The conversation we had and their dedication to their branch of medicine inspired me to choose the BHF as the BMRA charity for 2022."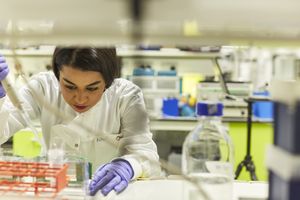 The BHF is the biggest independent funder of heart and circulatory disease research in the UK. The charity funds research into all heart and circulatory diseases, such as congenital heart disease, stroke and vascular dementia, and their risk factors such as diabetes and high blood pressure.Ms Burrage added: "We all know someone who has been afflicted by one of these illnesses. My own father, suffered a life changing stroke. So please join me in supporting the BHF this year."
Gary Atyes, Fundraising Manager for the BHF, said: "We are very grateful that the BMRA have chosen to raise vital funds for the BHF's life saving research.
"For more than 60 years, the public's generosity has funded BHF research that has turned ideas that once seemed like 'science fiction' into treatments and cures that save lives every day. But millions of people are still waiting for the next breakthrough.
"It is only with donations from organisations like the BMRA that we can keep our research going and discover the treatments and cures of the future."
BMRA members can donate prizes ahead of the BMRA Golf Day and Summer Dinner, being held at the Dalmahoy Hotel and Country Club,near Edinburgh on Monday 4th July 2022.