The UK's readiness for the 2035 zero emission vehicle target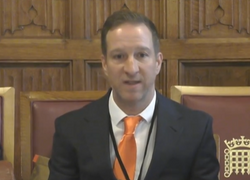 Ken Byng of BMRA member, CarTakeBack, recently appeared as an invited expert witness to the Environment and Climate Change Committee at Parliament, where electric vehicles (EVs) and the readiness of the UK for the 2035 zero emission vehicle target was discussed in relation to recycling end of life EVs and their batteries.
Ken joined a panel of representatives from the battery recycling world to specifically discuss the end of life electric vehicle recycling aspects, but also made a useful and considered contribution to the battery recycling discussion, revealing an impressive depth of knowledge of the existing regulations and current 'real world' situation.
A wide ranging discussion ensued, encompassing not only the end of life vehicles and batteries in question, but also expanding to other areas such as raw materials and car insurance. Ken drew attention to the current campaign in some parts of the media to unfairly discredit EV and EV battery recycling, and made a clear case for enhanced regulations and increased resources for their monitoring and enforcement, going on to explain why this is urgently needed to create a level playing field and encourage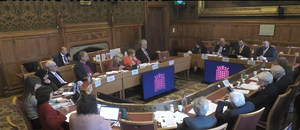 investment. Ken pointed out current shortcomings in information available from some manufacturers in relation to dismantling EVs at end of life, and also added his voice to requests for support for the battery recycling industry, clarifying that whilst there are currently several options for processing EV batteries to 'Black Mass' in the UK there is no domestic facility to further process this into the raw materials needed for use in manufacturing new EV batteries, and went on to explain how the UK is also lagging behind other countries in supporting the manufacture of second life applications for EV batteries.
Following the session, Ken Byng explained: "It was refreshing that our part of the automotive chain – which is so frequently forgotten – received the focus and attention it so desperately needs and deserves. We are a key part of the circular economy, helping the UK to not only meet the 2035 target, but also providing the raw materials needed to feed any future domestic manufacturing industry. I sincerely hope this is just the start of the change we need to see to support the great work our industry is doing and that it will help to create a fair platform from which to do it."
Watch the event in full, or forward to view specific speakers on the Parliament Live website