A look at the proposed deposit return schemes across the UK.
Antonia Grey, Public Affairs and Communications, BMRA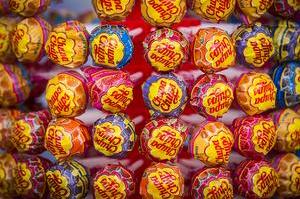 When I was growing up on Menorca in Spain, I used to fund my Chupa Chups temporary tattoo habit by recycling our glass bottles. Much to my mother's relief, I was never that bothered by the lollypop, it was all about the tattoo sticker encased inside the wrapper. I can still remember the excitement of going to the supermarket, being paid for the bottles and then trying to select 'the right lolly' to get the best tattoo.
Clearly a lot of water has passed under the bridge since then but here we are again talking about deposit return schemes. Now, instead of just glass, the schemes will include plastic and metal containers as well; and if a group of 20 cross-party MPs have their way, it will be extended further to include coffee cups, cartons and pouches.
Let me start by saying that any deposit return scheme (DRS) that sets out to promote and enable recycling, thereby reducing our reliance on primary materials, is inherently a good thing.
However, it has to be fit for purpose and the DRSs being proposed across the UK are not. Instead they risk increasing the demand for plastic.
Under the all-in DRSs currently being considered, no matter the size of the container, the deposit is the same; 20p. And herein lies the problem.
Research carried out by Alupro, the Aluminium Packaging Recycling Organisation, found that of 2,000 people surveyed, two thirds of those currently buying cans in multipacks said they would be more likely to switch to the plastic bottles when faced with paying an upfront deposit of £4.80 on top of the purchase price of a 24-can multipack compared with a deposit of 80p for four large plastic bottles containing the same amount of liquid. This could lead to some 823 million extra plastic bottles being produced, Alupro says.
One way to avoid this is to introduce a variable-rate DRS. This model is already proving successful in Denmark, Norway, Finland and Sweden. Under the so-called Nordic Model, a varying deposit is levied on drinks containers based on their size and material, rather than a single flat rate. They have all seen their recycling rates increase since implementing their DRS; for example, Denmark has achieved a bottle and can recycling rate of 90 percent.
Nonetheless, Scotland has pledged to introduce an 'all-in system' in 2022 (having delayed it a year due to coronavirus), whereas a DRS for England, Wales and Northern Ireland is due in 2023. While Scotland is sticking to the flat 20p deposit, a second stage consultation for England is due next year giving producers time to lobby for a variable-rate DRS south of the border.
One big hurdle that any DRS has to overcome be they all-in or variable rate, however, is changing old habits, and old habits are hard to break.
While the DRSs will undoubtedly see littered drinks containers being scavenged for their value, many drinks are consumed in the home or offices, where successful recycling regimes are already in place. All the consumer has to do once they have finished their beverage is wander over to the nearest bin; likely an effortless task! It is a different matter altogether to set the containers aside, store them until a trip to the nearest DRS machine, possibly having to negotiate public transport into the bargain. Plus, storing and transporting four plastic bottles is probably easier that 24 aluminium drinks cans.
Given the drive to reduce the use of plastic, hopefully the decision makers will change their minds and move towards adopting the Nordic Model and we will see recycling rates for all materials increase.