Acquires MagDev and appoints new agent
BMRA service member, Bunting, has acquired UK-based magnet and magnet assembly manufacturer MagDev Ltd. This expands Bunting's range of magnetic solutions and technical expertise offered.
Bunting has also appointed 3SMI GmbH as the exclusive agent for Bunting's magnetic separators and metal detectors in Germany, Austria, and Switzerland to significantly strengthen the company's overseas sales network. The continually expanding range of metal separation technology developed by Bunting provides 3SMI with the necessary equipment to meet the increasingly demanding challenges faced by material processors and recyclers.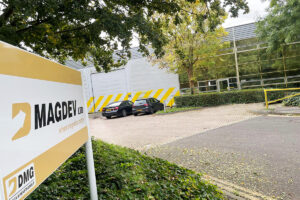 MagDev magnetic applications engineers join forces with the existing team at Berkhamsted. As one engineering entity, the scope of magnet design and specification extends across an expansive range of sectors and applications. This includes the dynamically changing automotive, aerospace and electronics sectors, especially concerning low carbon transportation.
"The acquisition of MagDev expands our range of magnetic solutions, especially in relation to soft magnet materials," explained Simon Ayling, Bunting's European Managing Director. "The present demand for magnet application engineering has never been higher. We are working with companies across the manufacturing sector, especially in automotive, aerospace and electronics. The addition of the MagDev products and, more importantly, the technical team, significantly expands our magnet knowledge and capability. This is an exciting development enforcing Bunting's position as the leading European designer and supplier of magnets, magnetic components and magnetising equipment."
"This exciting appointment provides us with additional market knowledge and experience in Germany, Austria, and Switzerland," added Mr Ayling. "Our recently extended manufacturing facility and new customer experience centre provide us with the necessary resources to meet the expectations of customers across Europe. Working with 3SMI provides the perfect platform to further expand our export business."