An article from BP Collins LLP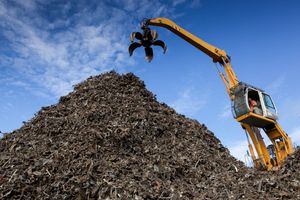 Running a business is never easy. It takes time, money and a huge amount of effort. The task can be even more daunting if you are operating in a highly regulated sector, such as metal recycling.
When faced with a seemingly innocuous letter from the Environment Agency (EA) or even a visit by an EA or local authority officer who is investigating an alleged offence, it is tempting to be dismissive, defensive or to be incautiously helpful. Yet some prosecutions are built on the strength of these unwitting exchanges. Therefore, real care must be taken in the early stages to ensure businesses do not inadvertently incriminate themselves or make prosecution more likely than it might otherwise have been.
Unlike the Police, bodies like the EA and local authorities serve a dual purpose. On the one hand, they assess and consider your permit application, and attend your site to review processes and give guidance as your business develops. On the other hand, they can also investigate and prosecute you for alleged failings. Unsurprisingly, it can be difficult to know when one role ends and the other begins.
A common reaction to an approach from a regulator or local authority is to ignore the matter or refuse to engage. The difficulty here is that the EA, for example, has very wide powers enabling it to enter premises, remove samples, and compel information to be provided. The forceful exercise of these powers can cause businesses serious disruption. At the same time, if a successful prosecution ensues, the failure to cooperate will be cited as an aggravating factor to increase any sentence or fine. It should be noted that fines for environmental offences can be very large indeed and in some cases, where proceedings follows against individuals, prison sentences can be considered by courts.
An equally common response is also to spiral into information-overload. Operators give the regulator or authority masses of data and information in the hope that the unreserved cooperation will discourage prosecution. The difficulty here is that information entirely unrelated to the original investigation, could then be used to form the basis of a new investigation on new facts.
So, what should I do if approached by a regulator or local authority?
Each case is different but ultimately, it is useful to keep following in mind:
Do not be lulled into a false sense of security. However friendly the approach might seem, an invitation to be interviewed under caution is no less serious than being arrested by the police.
It is important to understand precisely what matter or matters are being investigated before divulging information or admitting or denying allegations.
It might also be useful to ask the regulator or local authority to explain its broader concerns. What are they concerned about and what help do they need from you?
Take a moment, do not be bullied, keep a clear head and obtain legal advice. Remember the early part of any investigation is usually critical so formulating a clear and viable strategy early is essential.
As with any situation in business, it is best to go into any situation with your eyes wide open and as prepared as is possible. To help achieve this, here are some 'top tips' to help you prepare in event of an investigation by a regulator or local authority.
Six points to consider in the event of an investigation by a regulator or local authority:
Exercise considerable caution, especially if the approach has come out of the blue.
If you are being asked to answer questions or provide information "informally", consider carefully whether you should do so at all or if so, to what extent. Consider taking advice at this early stage and at the very least, be clear about what matter, or matters, are being investigated and why. If you are not sure, ask the regulator or local authority to explain precisely what their concerns are and what information they need from you.
Establish whether you are being approached on behalf of the company or in your individual capacity. Many prosecutions are taken out against companies and their directors and you therefore need to understand who is being investigated, as well as what. If you are unsure, ask the direct question to the regulator or local authority. If a company is being investigated, ensure you have the authority to speak for the company before engaging with the investigation in any way.
Identify at an early stage whether you are being asked to work to any deadlines. If a regulator or local authority sets a deadline, do your best to adhere to it or if that is not possible, seek an extension of time ahead of the deadline. Ignoring a deadline could be relied upon as a 'failure to cooperate' at a later date, if you are prosecuted. Such a failure could be taken into account on sentencing if you are found guilty.
If you are invited to attend an "interview under caution", consider taking advice. Should the need for an interview in the way envisaged by the investigator be challenged? Can a prepared statement without a formal interview be a way forward? Always be sure that you understand what matter or matters you will be questioned, if an interview is to occur and ask what questions will be raised during the interview. Ask to see copies of any documents you will be asked about ahead of the interview. Consider whether to prepare a statement to be read in interview as an alternative to answering questions. Consider also the possibility of a "no comment" interview to protect yourself against self-incrimination but bear in mind that adverse inferences could be drawn from this if you are later prosecuted.
If the regulator or authority seeks to impose sanctions on you or instructs you to stop work – in relation to all or part of your business– consider whether you need to make a formal challenge to that instruction. Depending on the nature of the notice you might receive, there could be strict time limits for challenging the regulator's or local authority's instructions. Strongly consider taking advice at this stage, if you have not already done so.
If you would like additional information or have any specific concerns please contact Jonothan Moss or James Constable. Alternatively, call us on 01753 889995 or email [email protected] for more information on environment or waste management issues.