Embracing the high-tech solutions to access the aluminium market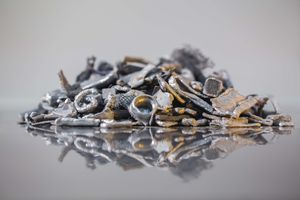 BMRA service member, Tomra Sorting Recycling, discusses the high-tech solutions available on the market today that could help metal recyclers access the aluminium market.
With demand for alumiunium set to increase, the quality controls of aluminium scrap used as secondary raw material in its production are becoming increasingly stringent. Delivering the highest quality, alloy-specific materials has become a key differentiator, so metal recyclers are turning to solutions such as X-Ray Tranmission (XRT) technology to help them achieve the required specifications.
"Aluminium is a light metal with a bright future, and its production is on the rise as it is increasingly used as a replacement for steel in many applications thanks to its strength and low weight. The automotive sector is a good example, particularly in electric vehicles where weight reduction is crucial," says Brian Gist, TOMRA Sorting Recycling's Sales Director Metals and Head of TOMRA UK.
At the same time, by being infinitely recyclable without losing its properties, aluminium can play a leading role as a climate and resource frontrunner as the world moves towards a decarbonised, circular and energy-efficient value chain.
Using recovered aluminium in secondary aluminium production requires significantly less energy and has lower raw material costs compared to the primary aluminium smelting process. The latter uses bauxite ore as a raw material and requires high energy consumption and complicated physico-chemical processes.
Driven both by public environmental awareness and ambitious CO2 emission targets, in recent years more and more aluminium manufacturers and large end-users have publicly committed to using more recycled content in their new products.
"This growing demand for recycled aluminium provides great opportunities for metal recyclers as they supply raw materials to the aluminium producers. However, in order to increase recycled content, it is essential that the quality of aluminium scrap is increased and controlled," says Gist.
Both recyclers and producers must, therefore, play their part in improving the classification of materials.
XRT technology, quality assurance and other benefits
XRT technology optimises the efficiency of sorting secondary aluminium by enabling the segregation of scrap with a consistently low amount of alloying elements. This applies to those who use aluminium scrap consisting of several alloys and heavy metals, including copper, zinc, iron, magnesium and silicon.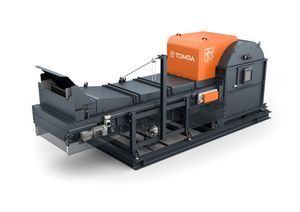 "Each aluminium alloy contains a certain percentage of other metals, which must be constantly controlled to ensure that the chemical composition of the product meets the required specifications. Having control over the content of alloying elements in scrap allows secondary aluminium producers to optimise the use of scrap in their furnace and avoid the loss of castings due to heavy metal peaks exceeding the maximum permittable content of these elements," Gist points out.
Using technology such as XRT from the outset ensures the load meets the required specifications in terms of composition and grain size, thereby ensuring the final product achieves the desired properties. Without this, manufacturers might have to adjust for quality deviation by adding expensive additives during the refining process.
Opportunities for recyclers
Today, there are a variety of systems used by the aluminium industry or by scrap companies to process the material: XRT technology, dense media separation, densimetric tables and even manual separation. This range of systems leads to the creation of materials of very different origins and of very varying qualities. In fact, many scrap processors have their own quality laboratories with melting furnaces, with results often sent to the scrap customers to prove both traceability and compliance with the required quality standards.
"In this regard, solutions such as TOMRA's XRT technology, can really help operators to achieve consistent quality and to generate new fractions with higher added value," says Tom Jansen, Segment Manager Smelters Europe at TOMRA. "Producing premium quality aluminium scrap from Zorba, with zinc and copper as low as 0.1%, not only allows recyclers to sell their products at a higher price per tonne, but could provide a competitive advantage.
"In short, these flexible devices (easy, fast and simple sorting program changes from the control panel) and agile operation (on-off without waiting time) are ideally suited to addressing the new challenges and needs of the market," concludes Jansen.
TOMRA Sorting Recycling designs and manufactures sensor-based sorting technologies for the global recycling and waste management industry. Over 6,000 systems have been installed in more than 100 countries worldwide.
For more information on TOMRA Sorting Recycling visit www.tomra.com/recycling.