Celebrating 'Women in Scrap', Lucy and Jo tell us how they took on the family business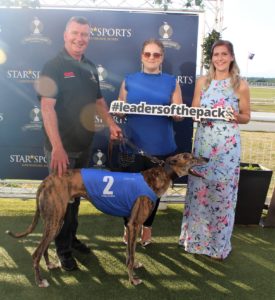 Based in Daventry, Northamptonshire, Phoenix County Metals specialises in the recovery of Gold, Silver, Platinum, Palladium & Rhodium, as well as trading electronic scrap.
At Christmas, Jo Johnson and Lucy Tee took over the running of Phoenix following Paul Johnson's retirement. Phoenix is a family business; Jo is Paul's daughter, and Lucy is Paul's niece. Also involved is Lucy's mum, stepfather and partner, as well as Jo's brother Mark.
They joined the company in 2010/2011 and have been working towards running the business ever since.
In their spare time, Jo and Lucy both really enjoy concerts and theatre. Lucy has a 13 year old son and often jokes that he has to work here when he's older (he has other ideas!)
Jo plays for Northamptonshire County Darts Team and also loves a pub quiz!
Here they tell us about their Life on the Yard.
---
Name: Lucy Tee & Jo Johnson
Job title: Directors
Time spent in recycling: ~9-10 years
What does your job involve?
We cover everything from Customer Service/Sales to HR.
What is the hardest part of your job?
Working with so many family members can be challenging at times…! In the early days, as young women, it was sometimes difficult in a male dominated industry, but certainly feel like this has changed. We have a really great team, most of who have been here between 15-30+ years.
What three things help you to do your job better?
A great team with years of experience, a fantastic predecessor who imparted all his knowledge onto us and caffeine!
What are you most proud of in your career?
Our reputation within the industry and the large amount of repeat business we get year after year.
What is the best advice you have ever received?
No matter how much experience you have, there is always something new to learn and room for improvement.
Quick fire round:
Football or rugby?

RUGBY! Northampton Saints

Town or country?

Country

Apple or Android?

Android

Out on the town or a night in front of the TV?

Night in front of the TV

Coffee or tea?

50/50 on this one!

Winter or Summer?

Summer

Marmite – Love/Hate?

Again, split decision

Invisibility or Flying?

Flying