BMRA service member, Cheque Exchange, discusses cheque cashing.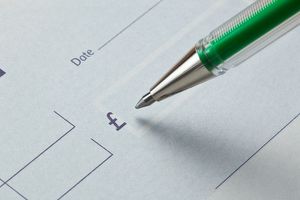 COVID-19 has challenged nearly every business to rethink how they perform many everyday processes. Metal recycling is a particularly hands-on business, no less the exchange of identification when processing a cheque to cash.
With businesses legally required to be COVID-secure, and no-one being able to predict how long this may continue, even after the mooted dates of the post-lockdown roadmap were presented, attention remains on all things that are handled, particularly the way that payments are made.
Cheque cashing services have been prominent in the metal recycling industry since 2012 following the introduced requirement to no longer pay cash directly for scrap metal purchased as part of the Scrap Metal Dealers Act 2013 (SMDA).
To overcome the challenges posed by COVID-19 such as social distancing, new streamlined processes for cheque cashing, such as those introduced by Cheque Exchange, have been developed, which remain in line with the requirements of the SMDA. This enables a metal recycler to reduce the number of touchpoints in a transaction to make it more COVID-secure
As with any transaction under the SMDA, the cheque cashing process enables a full audit trail, customer transaction history and is fully compliant with HMRC MSB requirements.
Processes that enable fewer touchpoints not only gives piece of mind to those that use this service on a regular basis, but also addresses the need for customers to have money in their pocket, giving them a little extra flexibility both during the pandemic and beyond.
Cheque Exchange Ltd is a cheque cashing company that enables metal recycling companies to exchange the cheque given for the sale of metal for the cash that the customers require.
Tel: 0800 195 9530