We chat to BMRA Board member and MD of William Waugh Ltd, Alan Waugh.
Based in Granton on the north side of Edinburgh near the Firth of Forth, William Waugh (Edinburgh) Ltd. has been operating a Metal Recycling business at the current site for 50 years.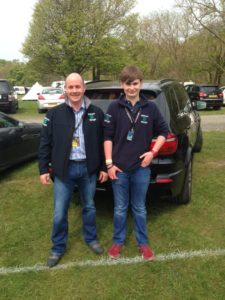 Previous to this at various sites around Edinburgh since 1858. Spanning over seven generations the business is now run by the original William Waugh's great, great grandson, BMRA Board member, Alan Waugh. The company recycles metal and also operates a logistics and pallet distribution business, employing 44 people.
Asked if he was destined to be in the business Alan commented, "I was given a brush by my father at 16 after I left school. After leaving for a brief jaunt to France, aged 18, I returned after six months to be told I either get down the yard or get out! 36 years on, I'm still here!" Alan took over the running of the firm in 2010.
Having worked his way up through the ranks, there are not many jobs on the site he can't or hasn't done. As many metal recyclers know, the industry faces challenges and Alan shared some of his. "Securing supplies and maintaining a margin, along with keeping up with legislation, health & safety and environmental regulation are some of the greater challenges we face at the moment. Manufacturing, for example, has seen efficiencies and consolidation lead to a reduction in arisings. In Scotland the last five or six years has seen uncertainty and a lack of investment, particularly by multinationals due to referendums (Scottish Independence and Brexit) and General Elections. Many of the companies that were once neighbours of ours have either closed down or moved abroad, and the area is slowly evolving from industrial to residential, which I am sure will eventually bring another set of challenges."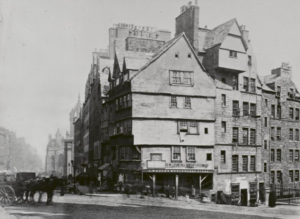 Despite the current climate, Alan is keen to point out the positive impact metal recycling has had on his life. "Metals recycling has given my family a bright and exciting life. I have gained a wealth of experience which is different to a lot of trades. It's a very undervalued industry, my family have been recycling for over 160 years. We feed the circular economy and most of our material is sold to other recycling businesses and consumers in the UK."
A member of the BMRA since its inception and the BSF before that, Alan was appointed to the board in 2017. What drove this? "Metals recycling is a relatively small industry that needs a voice. Individually we don't have a voice, but collectively we are much stronger. More recently there has been more legislation, environmental compliance and regulation to adhere to, and that is likely to grow. If you are not involved, you can't have a say."
Quick fire questions:
Out on the town or a night in front of the TV? Both.
Coffee or tea? Coffee, black.
Winter or Summer? In Scotland it makes no difference.
Marmite – Love/Hate? Love, but only in the last few years. Before that I never touched the stuff!
Invisibility or Flying? Definitely invisibility. Flying can get you from A to B, but with invisibility you can do so much more
This interview first appeared in the June edition of Scrapbook. Would you like to take part? Get in touch with [email protected].