Thousands of tonnes of metals returned to circular economy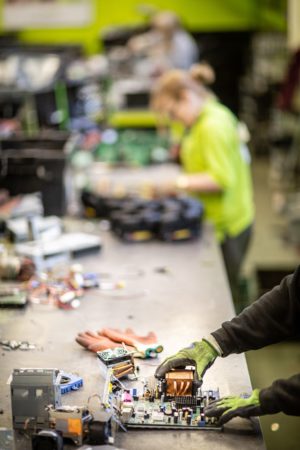 Millions of waste electricals have been recycled by prisoners in the last year, returning thousands of tonnes of metals to market.
Men and women working in BMRA member Recycling Lives' prison-based HMP Academies recycled more than 1.3million items of waste electrical and electronic equipment last year, as part of the social enterprise's unique rehabilitation programme.
The 12 Academies employ up to 250 offenders at a time to recycle TVs, computers and gas meters as well as build hundreds of skips, bins and cages for use in waste management.
Now Recycling Lives has released its latest impact figures, reporting how by employing offenders it has not only recycled millions more waste products but reduced reoffending rates to less than 5%. By reducing the need for prison places, which can cost up to £100,000 per year per offender, Recycling Lives created savings for the taxpayer valued at more than £7m in 2018/19.
Of 96 men and women released from the HMP Academies in 2017/18, 96% did not reoffend and 84% moved straight into work. Comparatively, national averages suggest up to two-thirds of prison leavers reoffend each year, while the Prison Reform Trust says only 17% of all offenders move into work on release.
It is the fourth year the organisation has reduced reoffending rates to less than 5% by employing men and women in waste management.
Alasdair Jackson, chief executive of the social enterprise, said: "Using recycling we're able to really change lives. The men and women in our HMP Academies are undertaking important work, ensuring millions of waste items are fully recycled. But more importantly, they're ensuring they're properly equipped to leave prison and never reoffend. We're proud to have helped our men and women and delivered unrivalled results once again."
One of the women supported, Janet, told how having a meaningful job set her up for life after prison – she now works as a supervisor in a factory. She said: "Recycling Lives saved me. Getting up and having a job gave me the confidence to go back out into the real world."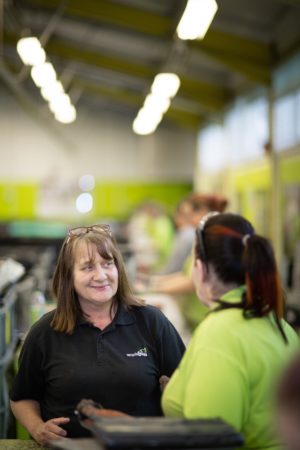 The HMP Academies employ men and women in meaningful work, paying an enhanced wage and supporting participants to work on their plans for release, to secure work and housing – the two strongest indicators in reducing reoffending risks.
Recycling Live Social Enterprise works with Recycling Lives Ltd, a national recycling business, to manage waste contracts and recycle waste electricals for businesses including BT and British Gas.