TOMRA takes a closer look at the shift towards metal mono-fraction recycling
Brian Gist, Head of TOMRA Sorting UK and Global Sales Director, Metals, takes a closer look at the shift towards metal mono-fraction recycling, the commercial opportunities mono-fractions offer for metal recyclers and the latest technology developments to enable mono-fraction recovery from mixed metals.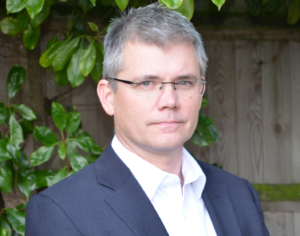 There's no denying that times are tough for metal recyclers in the UK today. Margins are being squeezed from every angle, purity standards are increasing, and China's National Sword has forced metal recyclers to find new alternative trading markets.
Whereas as recently as three years ago, the market for non-ferrous mixed metals was strong, today mixed metals are selling at substantially less. End markets are instead demanding high purity single metal fractions – or mono-fractions – of metals such as copper, brass and stainless steel and clean aluminium. This shift in demand is forcing metal recyclers to explore how best to recover high purity mono-fractions. If recyclers can sort and recover this material at the purity levels required by end customers, they will be much better positioned to open up new lines of trading and take advantage of the associated commercial benefits.
Some UK metal recyclers rely on manual picking for mono-fraction sorting, which is labour intensive and often results in inconsistent purity end fractions. Others simply don't have the inhouse capability to further sort their material so instead sell the material on as a lower value mixed material to a larger third-party metals recycler for further separation and processing.
Over the past year, however, TOMRA Sorting has witnessed a marked increase in queries from UK metal recyclers looking to invest in advanced sorting techniques with sensor-based sorting, enabling them to separate mixed materials into mono-fractions inhouse and achieve maximum value for the material by selling directly to end markets here in the UK and further afield. It's clear that many recyclers have accepted they need to invest in their plants to survive in today's competitive market and to protect the future of their businesses.
In some cases, this investment will take the form of ensuring that existing kit is fully maintained as this is vital for top end plant performance and ensuring the highest levels of product quality. For others, though, investment in new equipment will be required. There have been phenomenal advances in metal recycling solutions in recent years so, in that sense, it's a great time to be considering capital investment in new equipment.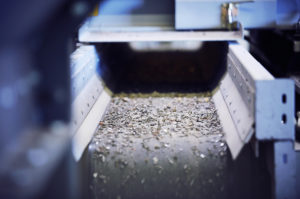 Machines like TOMRA's X-TRACT X6 FINES unit are an example of the advances being made in the sorting of high-purity mixed non-ferrous metal fractions. The unit incorporates enhanced X-ray technology, which can detect and sort grains of metal that are almost half the size of what was previously sortable. Using high-speed X-ray transmission (XRT) technology, materials are sorted according to differences in their density. Materials passing down the sorting line are penetrated with an electronically generated x-ray, providing spectral
absorption information about the materials and then measuring this with an X-ray camera. This process identifies the atomic density of the materials regardless of their thickness.
Increasing the sensitivity of the high-resolution X-ray camera has made it possible to detect and sort grain sizes as small as 5-40mm, thus measurably reducing product losses. Extensive testing of the X-TRACT X6 FINES in highthroughput applications demonstrated the unit's ability to consistently achieve unrivalled purity levels of 98-99%.
China's implementation of National Sword and the many Southeast Asian markets following suit is an indicator that purity standards will only get more stringent. As such, it has never been more important for recyclers to look carefully at their current recycling capabilities and identify what steps they need to take to ensure they remain competitive by capturing the right material at the right purity levels demanded by the market.
TOMRA Sorting Recycling works with metal recyclers in the UK and further afield to maximise their commercial potential and achieve purity in mono-fractions.