It has held ISO accreditations for over 10 years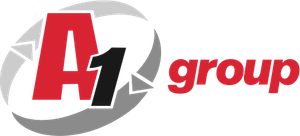 BMRA member the A1 Group is thrilled to have successfully completed its migration to ISO 45001. Its original BS OHSAS 18001 has been replaced by ISO 45001 the new international standard for occupational health and safety management.
ISO 45001 is designed to prevent work-related injury and ill-health and to provide safe and healthy workplaces. The new and improved standards set out the need for greater top-down management of health and safety involving all levels of the organisation through increased communication. Fortunately for the A1 Group, the internal processes and procedures already in place meant it was a smooth transition between the two accreditations. During the transition between the two accreditations The A1 Group improved its internal Health & Safety training program by increasing 'tool box talks' across all of our organisations and also by introducing an external annual H&S refresher training course for all staff, to go alongside the training already carried out in house.
As part of its full audit that took place in March, it has also maintained its ISO 9001 and 14001 accreditations showing itscontinued commitment to all aspects of health & safety and environment awareness (ISO 14001) and also quality management (ISO 90001). It has now now held ISO accreditations for over 10 years, having come a long way from the original scrap yard that started up in 1976.
Due to COVID restrictions, the full site audit took place remotely and was led by A1 Group Director Clive Owen, and H&S Advisor Sean Whittle of HR & Business Solutions via telephone and video consultation. The successful migration to 45001 and the ability to maintain 14001 and 9001 show the commitment of all staff within the organisation and A1 Group is incredibly grateful to everyone involved.