Paul Johnson steps down after 38 years at the precious metal recovery specialist
BMRA member Phoenix County Metals has announced the retirement of Paul Johnson. Paul retires after more than 38 years with the Northamptonshire based precious metal recovery specialist, having begun his career with the company as a production technician before working his way up to Managing Director. Paul is handing over the reins to his daughter, Jo Johnson and niece, Lucy Tee.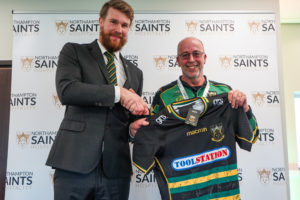 Paul said "I am immensely proud of my time at Phoenix, and delighted that Jo and Lucy will be taking the business forward. I would especially like to thank the staff at Phoenix for their support and commitment, all of whom have been with the Company for many years. They should also be proud of their achievements in making the company so successful. I would like to wish everyone the very best for the future. I intend to relax and enjoy my free time knowing that I am leaving the Company in very capable hands.
Jo and Lucy joined Phoenix in 2010 and have spent time working in various departments of the business. Lucy said, "It has certainly been a sharp learning curve for Jo and myself, but one that has been enjoyable as well as challenging. We are both extremely optimistic about the future and welcome the opportunity to take the company forward". Jo and Lucy are members of the BMRA Young British Metals Recyclers' initiative.
From their base at Woodford Halse, Phoenix has evolved over the years from predominantly serving the Electroplating Industry to recovering precious metals from a variety of sources on behalf of the Aerospace, Electronics, Jewellery, Ceramics and Scrap Metal Recycling industries.