Avon Speciality Metals and Recycling Lives recipients in 2019
Two BMRA members are celebrating being awarded one of the highest business accolades for a U.K. company, a Queen's Award for Enterprise.
Gloucester based Avon Speciality Metals, part of the Avon Group, was awarded for International Trade and Recycling Lives received an award for Promoting Opportunity for Social Mobility.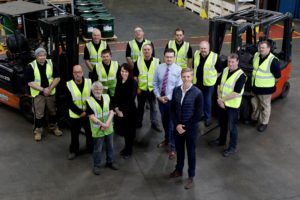 Avon Speciality Metals specialises in the recycling of high-temperature nickel, cobalt and iron- based superalloy revert, as well as a comprehensive range of off-exchange minor metals including tantalum, niobium, molybdenum, tungsten, rhenium, hafnium, and zirconium.
Avon Group's CEO, Steven Munnoch added: "Winning this prestigious award recognises the company's impressive growth in turnover, exports and overseas earnings, alongside its ethical and sustainable approach to business dealings, its commitment to recycling, protecting the environment and the conservation of precious natural resources."
This is the fourth Queen's Award for the Avon Group, with Avon Metals Ltd having previously won in 2007, 2009 and 2012 in the International Trade and Sustainable Development categories.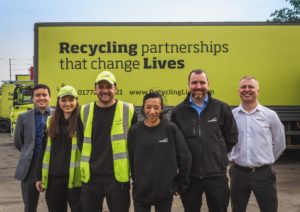 This is the also the fourth Queen's Award for Recycling Lives, having received two for Sustainable Development in 2010 and 2014 and one for International Trade in 2018. The award for Promoting Opportunity for Social Mobility recognises its work supporting, training and employing ex-offenders, providing skilled, sustainable jobs in its business via its associated social programmes in order to reduce reoffending rates. Recycling Lives is just one of just six organisations to win a Queen's Award for Promoting Opportunity in 2019.
Chief Executive William Fletcher of Recycling Lives said: "We are incredibly proud of our unique model and how it is changing lives. Winning a Queen's Award for Promoting Opportunity is the ultimate testament to our impact. It recognises the symbiotic relationship of our organisation; how our business is integral to the success of our social enterprise and charity and vice versa."
Congratulations to both companies from all at the BMRA.