February's photography competition.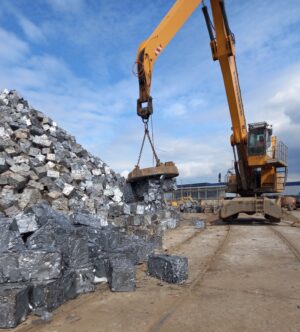 December's photography competition, sponsored by Recycled Products Ltd, has been judged by the Membership and Communications committee.

The winner is Mike Hogan of EMR. Congratulations!
If you would like to take part in February's competition, send your photos to [email protected] by 14 January.
Please avoid images with too much of the company logo exposed. The company is fully acknowledged when we announce the winner. Also try not to photoshop the picture, we like a level playing field for all entrants.
Every two months members can send their photos in and the Membership and Communications committee will select their favourite. The winning photo will appear in Scrapbook and be the main photo on the BMRA social media pages for the two month period, as well as winning a prize.

Photos that are sent in will be used by the BMRA for the website, brochures and other promotional digital and print media. Please ensure you have permission to send in the picture. We are unable to accept previously submitted photos.
Entries are only open to BMRA members.

Stuck for ideas of photos to take? Why not theme them:
People in Scrap
Views from the yard
Machinery and equipment
The yard in all weathers
In the offices
Exciting finds on the yard
The photos need to be 300dpi in either a jpeg, tif or png format. (1MB is a good indication that it is big enough.)
Previous winners - visit the webpage to see the pictures.
October 21 - Mark Fullard at C Fullard (Metals)
August 21 - Ian Lewis at Bayliss Metals
June 21 - The team at City Metals Recycling
April 21 - The team at John Lawrie
February 21 - Stuart Douglas, Ireland Alloys
December 20 - Steven Meek, JR Adam
October 20 - Joe Wakefield, Crow Metals
August 20 - The team at John Lawrie
June 20 - Lucy Martin of Rogers Metal Management LLP
April 20 - The team at John Lawrie
February 20 - Kirsty Tompkins of A4 Metal Recycling
December 19 - Jacob Thrasher and Chris Matthews of Blue Group
October 19 - Melissa Downhill of Tin Man Scrap.
August 19 - Dan Yuen of EMR.