A new blog
BMRA's Head of Policy and Public Affairs, Antonia Grey, blog looks at the SMDA at ten and how it's changed the metals recycling landscape, or not...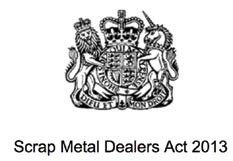 The Scrap Metal Dealers Act 2013 (SMDA) is 10 years old this month.
Hailed as the answer to endemic levels of metal theft, which was once rated as second only to terrorism by the police, has it achieved its objectives?
Replacing the Scrap Metal Dealers Act 1964, the SMDA was developed to bring more rigour and oversight of scrap metal dealers across England and Wales. Namely, to bring in licensing, to require dealers to verify the identity of the seller and, most importantly, to adopt the cash ban, which had been introduced under the Legal Aid, Sentencing and Punishment of Offenders Act 2012 (LASPO).
There is no denying that, in the first few years, it did have a significant effect in driving down metal thefts. However, it should be noted that this drop in crime was in the face of sustained police activity and tumbling global metal prices.
In fact, metal theft incidents began to fall during a police intervention called Operation Tornado in 2012, and continued falling when LASPO was implemented. Key to falling figures, however, was a dedicated metal theft taskforce that focused in enforcing the SMDA but funding for the taskforce was pulled in 2014.
Since then, enforcement has seemingly all but dropped off the face of the world. Let's take licensing. An FOI of all local authorities in England and Wales undertaken by the BMRA in 2019 found that, overall, 35 percent fewer site licences and 70 percent fewer mobile collector licences had been issued. Under the same FOI, we found that, since 2013, the average number of visits undertaken by local authorities was just 14. In fact, I have been told that one local authority told an officer of the All-Party Parliamentary Group on Metal, Stone and Heritage Crime (MSHC APPG) that they had undertaken no visits at all.
It seems logical to assume that having obtained a licence when the SMDA came in, dealers soon realised that the Act was not being enforced and their licences were going unchecked, so why bother to renew? In the same vein, as no one was checking their books, there was no reason not to pay cash. Unfortunately, unlike the situation around licensing, there is no way to verify how many dealers are paying cash. Going on reports to the BMRA, however, I am sure the figures are alarming.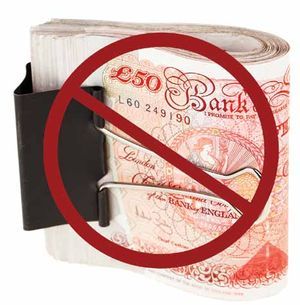 Meanwhile, the Home Office continues to point to Office of National Statistics data as a measure of the Act's success. While these data do not show the true picture of the sheer number of metal thefts, they still show 28,446 incidents for the year ending March 2023. While that is down on the 29,920 incidents reported in 2022, it is significantly up from the 19,004 incidents recorded in 2021.
As part of our Secretariat role for the MSHC APPG, my colleague Cameron and I were asked to help write a report on metal thefts for the Group based on three evidence sessions with the different stakeholders involved and the victims of metal thefts. Through this work, we were able to estimate that, in 2022, metal theft cost the UK £480 million. If that is not evidence that we have a problem, then I don't know what is. And so we circle back to enforcement of the SMDA. Right from the outset when the Act was being mooted, the BMRA warned that if it was not properly enforced, then it would fail.
Do I think the Act has failed? Not entirely, but it is failing. It is failing legitimate scrap metal dealers and it is failing the country's heritage. It is also failing the British public by not protecting them from the impacts of metal theft be it the loss of a catalytic converter, uncompleted homework because internet cable has been stolen, a missed interview because a train was cancelled thanks to a stolen section of signalling cable, a damaged place of worship because the lead roof has been stolen, or the loss of the plaque memorialising great Uncle Jack – one of World War One's fallen.
I hope, rather than believe, that the report set to be published by MSHC APPG will bring about change. At the very least, a bit more attention from the Home Office and Parliament would be nice.