Jake Davison, City Metals Recycling Limited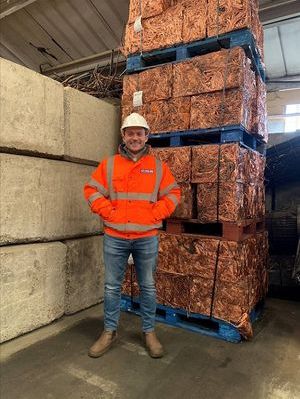 Jake Davison, Director of BMRA member, City Metals Recycling Limited, investigates the pandemic's effect on both the demand and price of copper.
Metal prices, and copper in particularly, are justifiably high. Last year due to COVID-19, unprecedented action was taken to restrict the movement of people and this reduced business transactions. The knock-on effect of this has seen global GDP levels contracting at a velocity never seen before. The effects have truly been devastating.
Countries that imposed stricter lockdown measures are now reaping the rewards and have been able to open their economies faster. Leading the way forward has been China. Speedy and strict lockdown measures have meant, even Wuhan the alleged epicentre of the virus, has now opened and is trading freely.
This has led to the pent-up demand on the economy, in turn leading to a rush for raw materials, particularly copper. The rise in underlying prices has been sustained in both the future and spot markets, possibly indicating this is not a 'flash in the pan'.
Furthermore, I believe there is now a perfect storm of conditions where the properties of copper make it very attractive to own. A medical and scientific study recently published results on the efficiency of copper's anti-bacterial properties. This in turn could lead to increased demand for work surfaces and other implements being made from copper.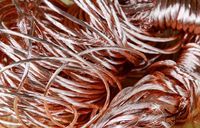 A further virtue of copper is its extreme conductive properties, which is why it is used in all electrical cables. As the world emerges from lockdown, there is a desire to build back more efficiently and greener. The electrification of infrastructure will increase, from buildings to vehicles. Copper again would be a key part of this.
I believe these factors really support the underlying price of copper and could even propel it to an all-time high.
City Metals Recycling Limited is a BMRA member which has two yards based in Barking, London and West Bromwich, West Midlands.