Maximising Metal Recovery training day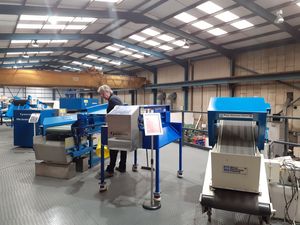 The Young British Metals Recyclers (YBMR) were able to finally meet up again, two years after the last trip following an enforced hiatus due to the COVID pandemic.
The trip, on Wednesday 16th February, was to BMRA service member Bunting-Redditch. Specialists in Magnetic Separation, Metal Detection and Non-Ferrous Separation Technologies, Bunting-Redditch also provides material testing and laboratory facilities within its newly opened Customer Experience Centre.
Previously known as Master Magnets, US-based Bunting Group acquired the company and facility in January 2017. The Redditch operation manufactures magnetic and electrostatic separator devices for worldwide use and distributed with the main markets being mining, mineral processing, recycling, food, and plastics.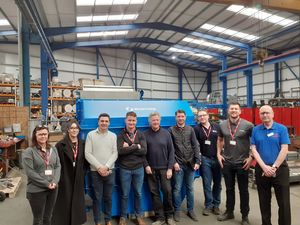 The day was hosted by Neil Rowson - Laboratory Manager at Bunting and Emeritus Professor at the University of Birmingham, Phil Tree - Technical Sales Manager, Joe Cetti - Area Sales Manager, South UK and Tom Higginbottom - Area Sales Manager, North UK.
After an introduction to the company and the main metals recycling technology such as magnetic separators for the separation of ferrous metals, Eddy Current Separators for the recovery of non-ferrous metals, and stainless-steel using Bunting's SSSC® Stainless Steel Separation Conveyor™.
Split into two groups, the YBMR were given a tour of the Recycling Test Facility and the Mineral Processing Laboratory. Within the laboratory the magnetic separators enable testing in both a dry and wet state on equipment including Rare Earth Roll Separators, Electromagnetic Filters, and Magnetic Disc Separators.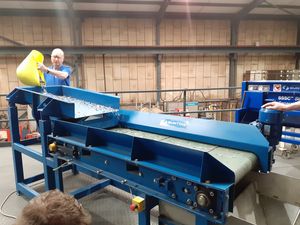 One of the main topics covered was the recovery of metals from batteries and how moving forward this will be a very important part of recycling, particularly as the ownership and use of electric vehicles rise.
At the end of the day, the group were able to test samples that they had bought from their own yards on the separators.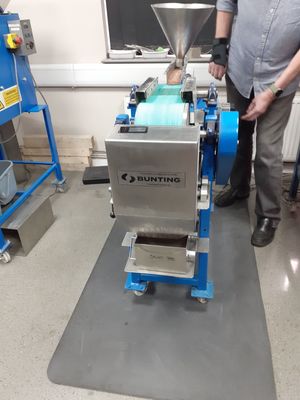 Many thanks to all at Bunting Redditch for hosting the YBMR group and their hospitality. Thanks to Gordon Kerr for organising the day, to Alison Flowers for welcoming the group and lunch, and to our hosts Neil Rowson, Phil Tree, Joe Cetti and Tom Higginbottom.
Thanks to all those members that attended. We hope that you found it worthwhile. Comments included:
"It was very informative and thoroughly enjoyable."
"Great event as always. Look forward to the next one."
"Really appreciate the effort to organise. Good crowd. Thanks to Bunting."
If you want to join the YBMR, you can find out more information here, or email [email protected]. If there are particular trips or training you would like to take part in, do let us know and we can do our best to arrange it for you.
For more information about Bunting-Redditch visit: www.bunting-redditch.com