Join us on Friday 20 November 2020,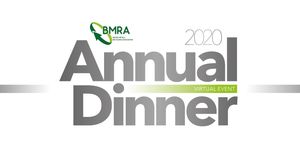 While inevitable, it was with deep regret that the BMRA had to cancel this year's Annual Dinner due to the coronavirus pandemic.
The Board has announced that the BMRA is holding a special virtual event on Friday 20 November 2020, on what would have been the day of the Annual Dinner. It will commence at 12pm and finish around 2pm. The event is open to BMRA members and is free of charge.
Members can login to learn more.