2 July at the Ricoh Arena, Coventry
The BMRA is delighted to be a partner of The Recycling Event www.therecyclingevent.com, a brand-new conference for the recycling supply chain, taking place on 2 July at the Ricoh Arena in Coventry.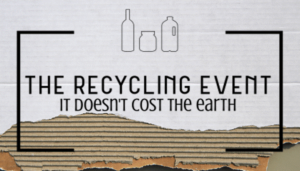 This event has been organised with nine trade associations, including the BMRA, and with over 100 delegates already attending, it is shaping up to be a must-attend conference.
It has an impressive line up with speakers from EuRIC, WRAP, TerraCycle, Forum for the Future and many more.
BMRA members can get access to a limited number of free tickets to the event which normally cost £85+VAT. The deadline for this is Friday 12 April.
Contact kate@recyclemetals.org for details of how to get a free ticket.
We hope to see you there!