JBM Metal Recycling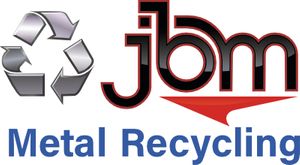 Location: Swinton/Rotherham
Hours: 8-4:30
Salary: Negotiable depending upon experience.
Key duties/responsibilities:
Developing and implementing strategic sales plans that expand our customer base and solidify its presence.
Achieving growth and hitting sales targets by successfully creating new relationships with customers and buyers.
Building and promoting healthy, long-lasting customer relations by partnering with them developing and implementing new sales initiatives, strategies and programmes to capture key demographics.
Arrange and attend business meetings with prospective clients.
Build long-term relationships with new and existing customers and buyers.
Skills required:
Proven working experience as a business development manager or sales executive
Proven sales track record
Experience in customer support
Market knowledge
Strong Communication and negotiation skills
Ability to build rapport
Time management and planning skills
Benefits include:
Company Car
20 Day Holiday Period plus statutory bank holidays
Contact: [email protected]