Sims Metal Management, Birchwood Lane, Alfreton DE55 4NH.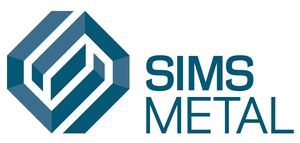 Job Summary:
This position is responsible for carrying out all activities necessary to ensure the safe loading and unloading of material entering the site for disposal. Ensuring goods are transported in a safe and efficient manner and in accordance with company procedures. Working in Alfreton, the successful candidate will be part of a team working under the supervision of a knowledgeable and supportive Site Manager.
Key Responsibilities:
Ensure vehicles are loaded and unloaded in a safe and proper manner
Ensure materials are stored in accordance with company policy
Ensure daily checks are completed.
Attend any training courses that the company proposes
Co-ordinate with other operatives to ensure the correct processing of all loads
Carry out final inspection of dispatched scrap materials
Process material to conform with grade specifications as directed
Key Skills/Competencies:
Exceptional organisational skills
High level of attention to detail and accuracy
Excellent interpersonal skills
Self-motivated, flexible and adaptable
Integrity and confidentiality
Strong written and verbal communication skills
Proven track record of working within a team environment.
Ability to stay calm under pressure
Qualifications:
Valid 360o Material Handler/Wheeled loading shovel licence, as applicable, is essential
Knowledge of metals grades an advantage
Sound knowledge of Health and Safety
Salary:
£10.18 per hour, 39 hours a week.
Contact: