Mr Why to oversee all external sales activity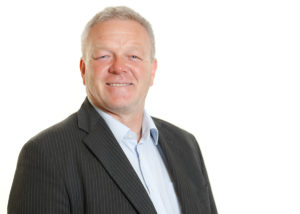 BMRA Service member, Bunting, has promoted Alan Why to the position of UK Sales Manager, overseeing all external sales activity.
Since joining Bunting in 2013, Alan has successfully grown business for magnet-related products in the automotive, mechanical, and electrical industries. Alan achieved particular success in introducing an expanded range of magnetic catches to manufacturers of kitchen cabinets.
As the UK Sales Manager, Alan's responsibilities cover an expanded industrial and geographical area. The responsibilities of his new role also cover a wider product range including magnets, magnetic separators and metal detectors. Alan will also be working on projects in the recycling, quarrying, and process industries.
"This is a very exciting opportunity," said Mr Why. "The Bunting brand has never been stronger in the UK and I am looking forward to co-ordinating the strategy and implementing the plans to further expand our customer base."
"Alan is a well-respected and experienced member of our sales team and has the vision to take us forward," explained Simon Ayling, Bunting's European Managing Director. "We believe that having a strong external sales team is important. Alan has the necessary experience and skills to further develop that sales team."
Mr Why assumes his new position in January 2020.
Bunting is a designer and manufacturer of magnetic separators, metal detectors, magnets, magnetic assemblies and magnetising equipment. The Bunting European manufacturing facilities are in Redditch, just outside Birmingham, and Berkhamsted, both in the United Kingdom.