British Metals Recycling Association has been shortlisted for three awards at this year's National Recycling Awards.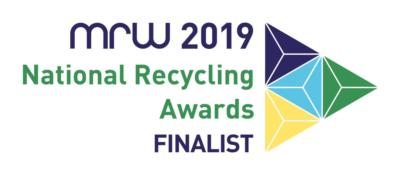 Alongside the Secretariat's nomination for Team of the Year for Public/Third Sector, the Association-led Metal Recycling General Operative Apprenticeship has been shortlisted for the Excellence in Learning & Development award and the Partnership Excellence – Commercial award. The third nomination recognises the partnership working between the companies involved in developing the MRGO role. BMRA's fellow nominees are: ELG Haniel, Mellor Metals, EMR, Sims, Norton, Recycling Lives, Recycled Products, Sackers and Ward.
James Kelly, CEO of BMRA said: "I am delighted that the work and effort of the BMRA has been recognised at the National Recycling Awards. While I am particularly proud to see them nominated for Team of the Year, I am very pleased that the work undertaken by the Metal Recycling Trailblazer group to develop the first sector-specific apprenticeship has also been recognised."
The National Recycling Awards, hosted by comedian and actress Kerry Godliman, will be held at the London Hilton, Park Lane, on 27 June.