YBMR trip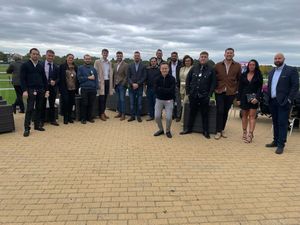 Twenty of the BMRA's Young British Metals Recyclers enjoyed a networking event at Leicester Racecourse on Tuesday 4th October.
It was thoroughly enjoyed by everyone that attended despite that few won any money. An exception must be made for Lewis Stanley of CSS Recycling who struck gold on race 7 winning a cool £140. It was also great to see the royal colours flash past the winning post in first place as Just Fine won the feature race of the day, The Kube – Leicester's Premier Event Hire Venue Handicap Stakes for The King.
All-in-all, it was a great day for the YBMR that may very well be repeated on an annual basis – watch this space!