Two-day inaugural event takes place 22-23 May
Bringing all waste and recycling professionals under one roof, the inaugural Letsrecycle Live will make its grand debut between 22 – 23 May at the NAEC exhibition centre, Stoneleigh Park.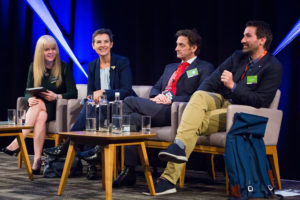 The two-day event will provide delegates with an insight into key trends through a dedicated Conference Programme. With three conference theatres and over 100 industry speakers, Letsrecycle Live will 'tackle key issues, address developments and identify opportunities' for businesses and organisations of all shapes and sizes.
This will include discussions on waste crime – an issue that has plagued the sector for many years, and how regulators and industry bodies are working together to put a stop on illegal operators.
In addition to this, visitors can expect presentations from some of the most influential figures in the industry including senior waste management; regulators, and retailers, as well as local authorities and compliance schemes, as they provide presentations, debates and solutions on a range of topics for industry professionals.
Get in the zone
In terms of the exhibition space, it will be split into different zones. One particular area of interest is the dedicated Plant and Machinery Zone, featuring the most up-to-date technology on the market. Delegates will have a chance to check out live demonstrations and speak with experts including plant designers and engineers; equipment manufacturers; engineer agents; components suppliers; together with safety and compliance professionals.
Meanwhile, the dedicated Collections and Transport area, connects local authorities and private waste operators with vehicle and collection equipment providers, where they can feast their eyes on the latest refuse collection vehicles, skip/hook loaders, bins and containers from leading manufacturers.
Visitors will be able to test drive vehicles from the likes of Dennis Eagle and other major players by putting them through their paces in the Ride and Drive Area to help make those informed investment decisions.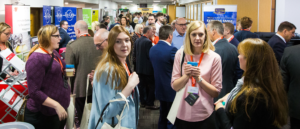 Network day and night
From a 'Meet the Buyer' session to a White-Collar Boxing fundraiser, Letsrecycle Live will provide valuable networking opportunities in a host of different environments allowing businesses to come together and share industry knowledge and practice with one another. Visitors can even host their own meetings at the show for between two and 50 people, in a private space in which to work and do business.
BMRA is please to support Letsrecycle Live and looks forward to meeting members at the event.