BMRA Board member Roger Morton steps down as Managing Director of S Norton & Co Ltd.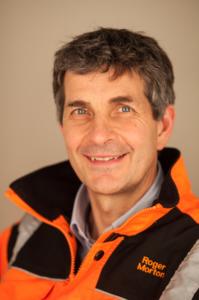 The Board of Directors at S Norton & Co Ltd has announced, with a 'mix of sadness and gratitude', the resignation of Roger Morton as Managing Director of S Norton. Roger has also stepped down from his role at Axion Recycling.
While Roger will leave his role at the end of February, he will continue in a consultancy role on a project by project basis over the coming months for both companies.
Roger was appointed Managing Director of S Norton in June 2016. Throughout this time, he has worked tirelessly on the development of waste recycling. In particular, he fulfilled a vital role in the reorganisation of the company, particularly in relation to corporate governance, regulatory compliance as well as organisational and operational matters.
Roger commented: "I am sad to be leaving my friends and colleagues at S Norton and Axion. They are both great businesses that are helping to save the planet by recovering vital resources for the future. I am privileged to have been part of this industry."
He added: "I am particularly grateful to John, Charlie and Matt Norton for their vision, integrity and commitment in supporting Axion as it developed into a sector leader over the past 12 years. They deserve great respect from everyone in the industry. I know that S Norton and Axion will continue to grow and flourish under their leadership.
Founded in 1960, S Norton & Co Ltd is family-run scrap processing business collecting, processing and distributing over one million tonnes of ferrous scrap every year. It has long-established metal recycling operations across the UK in Manchester, London, Liverpool and Southampton, employing a total of 215 people.
In 2018, Axion Recycling Ltd and its business units trading as Axion Polymers, a plastics recycler, and Axion Consulting, the resource recovery consultancy side of the business, became a wholly owned subsidiary of the S Norton Group.