BMRA welcomes new board members at AGM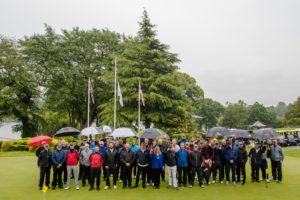 Rain didn't dampen the spirits at the BMRA Golf Day and Summer Dinner. Held at the Mere Resort and Spa near Knutsford, 17 teams took to the green to battle the rain and each other!
This followed the BMRA Annual General Meeting, in which new Board members were welcomed, Dave Weston of John Lawrie Group and Donald Ward of Ward Recycling.
The golf was won by the team from Benfleet Scrap and SWM & Waste Recycling picked up the booby prize for last place.
The dinner kicked off in style in the Mere Suite, before being interrupted by Singing Waiters, who serenaded the diners with operatic songs.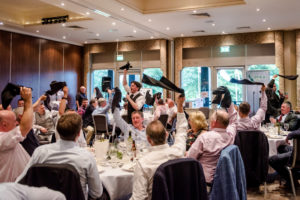 Thank you to all of the donations for the auction and raffle which raised £2,100 for the President's charity, Dreamdrops. Dreamdrops raises funds for the paediatric Holly Ward and Special Care Baby Unit at Hinchingbrooke Hospital in Huntingdon as well as supporting community children's services.
Thanks again to our wonderful sponsors, without whom the day couldn't happen: APM Metals, Blue Group, ECY Haulmark, CF Booth, Danieli Centro Recycling, EH Hassell & Sons, ELG Haniel, FJ Church, The Mere Resort and Spa, Metal Recycling Event, Recycled Products Ltd., Sackers, Sims Metal Management, William Waugh (Edinburgh) Ltd., WN Thomas & Sons Ltd., Wye Valley Metals.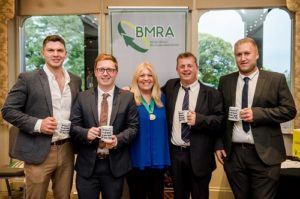 Members can access pictures from the day here.