New £2 million metal recycling plant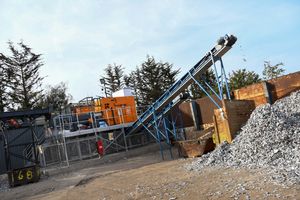 BMRA member, Benfleet Scrap Co. Ltd, has invested in the latest advanced metals sorting equipment from BMRA service member, TOMRA Recycling Sorting, for its new metals recycling plant in Benfleet, one of three sites owned by the ferrous and non-ferrous metal merchant.
Operations at the new £2 million Benfleet plant began in early 2023. The plant currently processes aluminium profile and taint tabor scrap at high throughputs without affecting product quality. The new X-TRACT™ unit, TOMRA's most advanced x-ray metals sorting unit, delivers powerful precision x-ray sorting of aluminium from heavy metals. The high throughput sorting solution harnesses the power of dual energy x-ray transmission (XRT) to detect and separate objects based on their atomic density. The X-TRACT is designed with a high powered top mounted x-ray source and DUOLINE™ sensor which is able to process multiple applications and particle size down to 5mm. The design allows more accuracy and better sorting performance.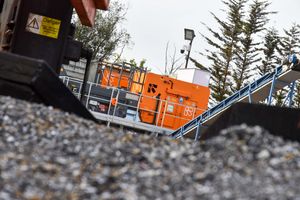 Investing in the new X-TRACT unit has enabled Benfleet to achieve 99% pure aluminium scrap for resale to primary smelters who are increasingly demanding the highest purity grade of aluminum product for their remelting process as any heavy metal content affects the melt specifications. Benfleet is aiming to increase plant throughput even more during Q4 when the project will be completed, and a purpose-built building will be installed to house the X-TRACT unit.
Leo Leeman, Director at Benfleet Scrap Co. Ltd, comments: "We looked at some of the alternative technologies available on the market before choosing to partner with TOMRA and also spoke to our industry contacts, all of whom spoke very highly of the technology and, importantly, the team of experts at TOMRA. TOMRA's machines are very reliable and robust, and the extended warranty they offer gives us an extra layer of assurance.
"We're noticing a surge in demand for cleaner scrap metal fractions so when designing our new plant we knew we wanted to take advantage of the latest automated sorting solutions to maximise yield and purity. The plant has only been up and running for a matter of months, but we're already a lot of interest in the recovered material, particularly when we tell customers that we're using sorting equipment from TOMRA as their products are known to be the best in the industry. The new X-TRACT is enabling us to capture 99% pure aluminium so it's giving us a commercial advantage to sell high grade material for use in the production of new aluminium products."
Terence Keyworth, Segment Manager Metal Recycling North/East Europe, adds: "The Leeman family has been a powerhouse in the metals recycling sector for four generations and this is because they are continually evolving and looking for innovative ways to adapt to the ever-changing needs of the market. We are delighted with the results being achieved using our technology at the Benfleet plant and look forward to supporting the business as it grows."
Benfleet Scrap Co. Ltd, a family-run company, was established in 1995, however the Leeman family have been active in the metal industry for four generations.